Dimitri Mascarenhas relief at Hampshire return
Last updated on .From the section Cricket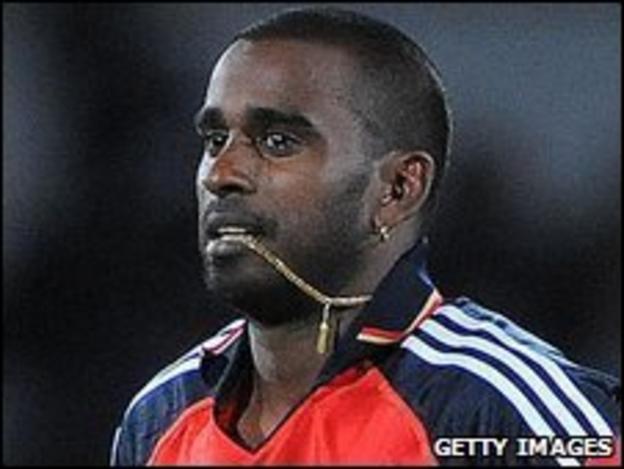 Hampshire all-rounder Dimitri Mascarenhas is relieved to have recovered from his Archilles injury after playing in Sunday's loss to Durham in the CB40.
"I wasn't expecting to be playing now, so it's all a bonus," Mascarenhas told BBC Radio Solent.
"We just got to see how it goes and take it one step at a time, it's just good to be playing again."
Mascarenhas played in the second team before his return to the starting line-up and will feature in Friday's CB40 game against Northamptonshire at the Rose Bowl.
However, the England all-rounder admits that rediscovering his form will be a challenge.
"Playing in the first team is totally different to the second team," he said.
"In the second team it's a case of going through the motions, having a hit and having a bowl, standing in the field and getting my Archilles used to everything again.
"Once you get out into the first team it's not just a case having a go, it's full on.
"You play to win and that's what we get paid for and you've got to perform everytime you go out there."