David Boon to become an international cricket referee
Last updated on .From the section Cricket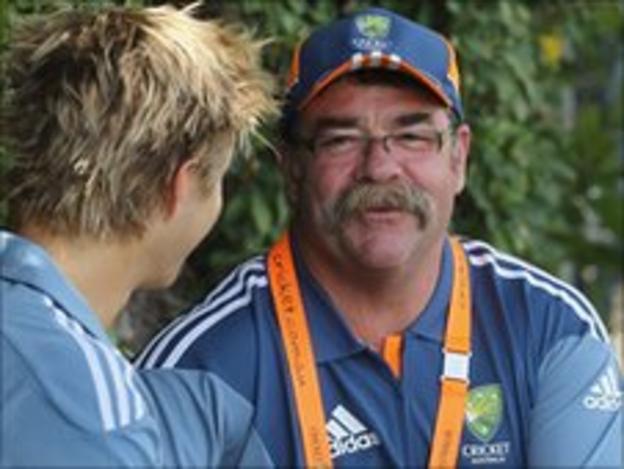 Former Australia opener David Boon is to become an International Cricket Council match referee.
The 50-year-old, who played 107 Tests and 181 ODIs for Australia, will relinquish his role as an Australia selector to take up the role.
He will replace compatriot Alan Hurst on the ICC Elite Panel.
"I think I bring a lot of experience to the group which includes some of the most respected names in the sport," said Boon.
During his playing career, Boon scored more than 7,400 test runs at an average of 43, almost 6,000 one-day runs and was also an accomplished fielder.
Boon will also step down as Cricket Tasmania's general manager when he takes up his new role.
"I am excited with this appointment as it provides me with another opportunity to stay involved with this great sport," he added.
"I have thoroughly enjoyed my time as an Australian selector - it has been a great privilege to be involved at the national level.
"I wish to thank everyone at Cricket Australia and Cricket Tasmania for their understanding and support."
Hurst will retire in July after completing his duties in Sri Lanka's tour of England.