Usman Khawaja's Derbyshire stay ended by Australia call
Last updated on .From the section Cricket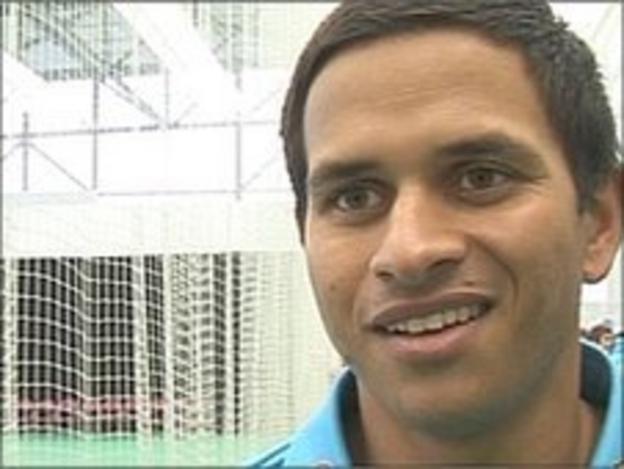 Usman Khawaja's stint with Derbyshire is to be cut short after he was selected in the Australia A squad for the tour of Zimbabwe in June.
Khawaja will play in the four-day game against Kent, which starts on Tuesday, before leaving to play for his country.
Derbyshire captain Luke Sutton said: "It's a shame we will not have his services for the full time he signed.
"But obviously he's an international player on his way up the ladder and this is a good opportunity for him."
Khawaja, 24, agreed a short-term deal at the County Ground in January that would have seen him stay with the club until the end of the FL t20 campaign in June.
But his international call-up, coupled with an injury at the start of his time in England, means his impact has been limited.
He has so far played in three county games and five CB40 matches.
Sutton added: "He was injured at the start of his season [and] that has taken some time to settle down.
"But we were just starting to see some of his best form and it's a real shame because I think he would have continued to flourish."
Khawaja said: "I have enjoyed my time with Derbyshire immensely and wish the team luck and success for the remainder of the season.
"It is a shame that I won't be able to complete my scheduled spell in the UK but naturally I am looking forward to the A tour and the opportunity of furthering my claims for international honours."