Jonathan Agnew column

By Jonathan Agnew
BBC cricket correspondent
Last updated on .From the section Cricket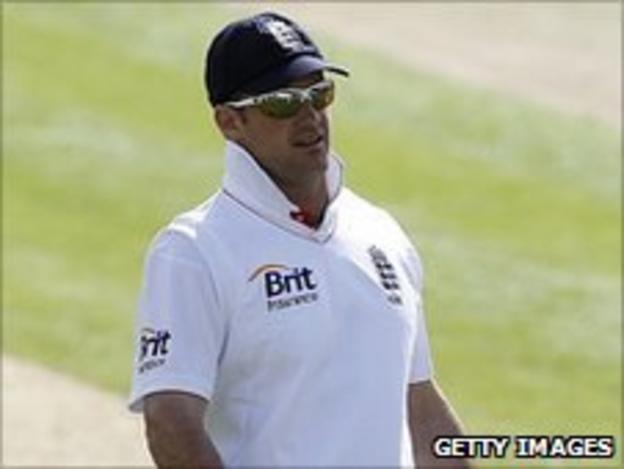 How ironic, that after so much lovely, early season sunshine, the first day of the first Test should be reduced to 48 overs by rain.
It was a frustrating day for all concerned but Sri Lanka were very positive from the start and can be pleased with their performance.
A number of teams would have played just four bowlers, but full credit to them for looking at the pitch, deciding to play two spinners and batting first in unfamiliar conditions.
The England bowling was not consistent enough but they are still finding their feet very early in the season and they just need to get some more overs into their legs.
Stuart Broad still looks a bit rusty after his injuries, while Jimmy Anderson did not look as threatening as he did in the Ashes.
In fact, the most threatening quick bowler was Chris Tremlett. He got some steepling bounce and bowled a lovely full length and was unlucky not to pick up a couple of wickets.
It was another interesting day for the old Decision Review System, which brought about the demise of Kumar Sangakkara. Love it or hate it, the DRS got this one right.
Nobody seemed to trust Hot Spot during the Ashes and batsmen seemed to know they could get way with it, but today it was the only means of seeing that Sangakkara got a little tickle to Anderson's delivery.
Although the batsman stood there, you could tell by the appeal that he had nicked it. England knew that was out but it took that little tiny white flicker on Hot Spot to condemn Sangakkara.
All in all, I thought England were OK, and they certainly looked up for it despite having to wait such a long time to get onto the outfield. It is not easy bowling with a wind like that and they kept plugging away.
My only criticism would be the decision to keep Graeme Swann out of the attack until the 27th over. Surely it is worth giving a spinner a go in the first session of a Test match, especially given that opening batsmen are not the best players of spin traditionally, and Swann relishes bowling at left-handers like Tharanga Paranavitana.
It is too early to say who has the edge in this Test match - we will know a lot more at this time tomorrow.