Unicorns spinner Tom Craddock makes Essex move
Last updated on .From the section Cricket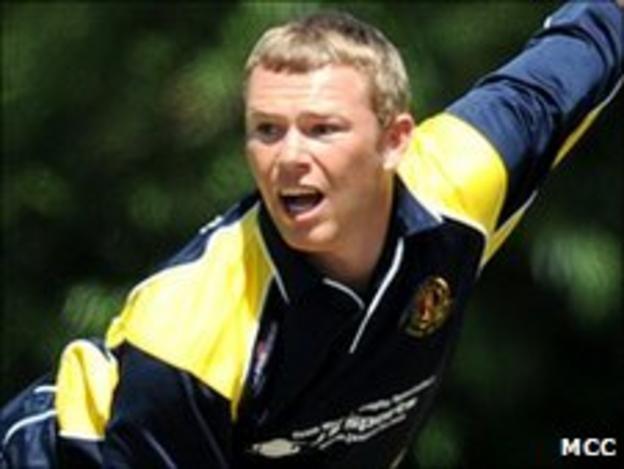 Essex have added young leg-spinner Tom Craddock to their squad on a trial basis.
The 21-year-old has featured twice for Unicorns in this season's CB40, both times against Essex.
He will be available between 8 June and 8 August to play in County Championship and CB40 fixtures.
"We've been looking at him for a while, we do need another spinner. I've been very impressed with what I've seen of him," said head coach Paul Grayson.
"I've watched him in a couple of MCC Universities games and Unicorns matches and the feedback from the lads who played against him was favourable, they were all very impressed with him.
"We'll be able to have a closer look at him and see how he gets on in the professional set-up.
"We will be giving him a couple of months trial and as far as we are concerned, it's nothing ventured, nothing gained. It's a good opportunity for him. We are looking forward to him joining us."
Huddersfield-born Craddock has spent the past three season playing for Leeds and Bradford as part of the MCC Universities programme and took 72 wickets for his club side Holmfirth in the Drakes Premiership last summer.
His two appearances for Unicorns against Essex in May saw him pick up total figures of one for 65.
He had unsuccessful trials with Kent and Worcestershire earlier in the year.