Derbyshire appoint Karl Krikken as head coach
Last updated on .From the section Cricket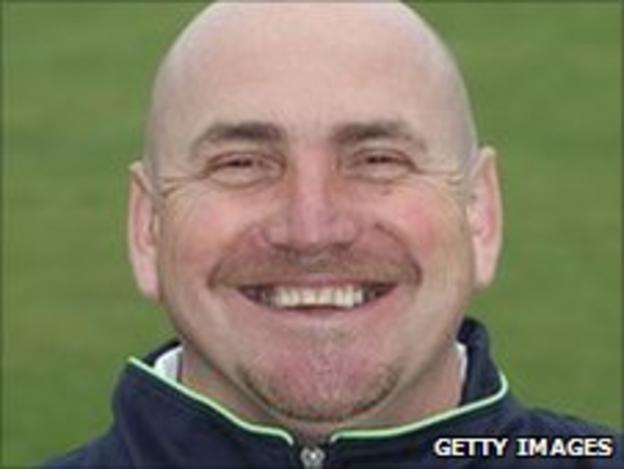 Derbyshire have appointed Karl Krikken as head coach on a three-year contract.
A statement on the club's website said: "Krikken will continue to work alongside club captain Luke Sutton.
"Krikken and Sutton have complementary skills and their partnership in the management of team affairs is already working well."
Derbyshire have also revealed plans to include nine England qualified players from the 2013 season onwards.
"This will be achieved by backing our home-grown cricketers and giving them the requisite time and support to succeed," the statement continued.
"A nine-two strategy will increase the club's income through the ECB's performance related fee programme and this will, in time, be reflected in the cricket budgets.
"This strategy will also create a real sense of belonging to a Derbyshire culture which should assist in retaining key players in the future.
"It is important to note that, from the current squad, Greg Smith, Wayne Madsen and Chesney Hughes are all in the process of England qualification."