Ireland player Andrew White victim of alleged assault
Last updated on .From the section Cricket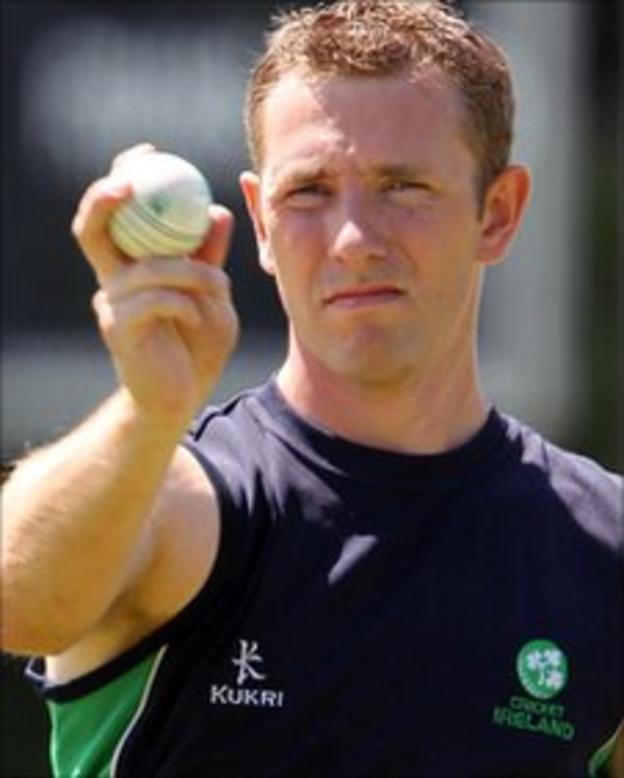 An investigation is set to be launched after Ireland and Instonians all-rounder Andrew White was allegedly assaulted in a club game on Saturday.
White was allegedly assaulted by a Limavady player during the tea interval in the Irish Cup match.
The match at Limavady was later abandoned and a report from the umpires has been referred to Cricket Ireland's disciplinary committee.
Instonians were 27-1 in reply to Limavady's 155 when play was halted.
Limavady have suspended opener Decker Curry for two Irish Cup games after he struck the stumps following his first-ball dismissal at the John Hunter Grounds.
The match was abandoned after the tea interval when Instonians said they would only resume play under protest in the wake of the alleged incident involving White.
Limavady refused to play under these conditions, leaving the umpires no choice but to abandon the game.
The outcome of the tie will be decided by Cricket Ireland following the completion of the discplinary process.