Nottinghamshire fined for Hussey registration error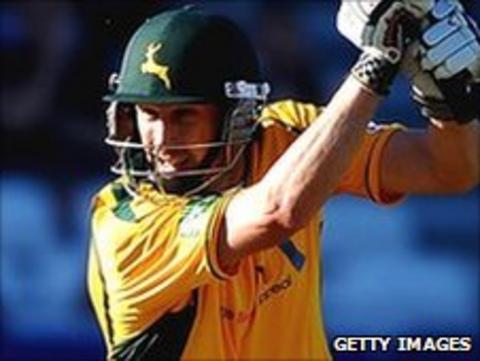 Nottinghamshire have been fined £600 by the ECB for fielding an unregistered player in their FL T20 fixture against Derbyshire Falcons.
Australian David Hussey, who made 60 and took a wicket in the game on 3 June, was not correctly registered.
The club's chief executive Derek Brewer said: "David was unaware of the issue and was in no way at fault.
"We regret this administrative error and have put in place procedures to ensure that there is no repetition."
Notts, who are three points clear at top of the North Group with four wins from five matches, beat their local rivals by 38 runs in the game at Trent Bridge.