Jonathan Agnew column

By Jonathan Agnew
BBC cricket correspondent at the Rose Bowl
Last updated on .From the section Cricket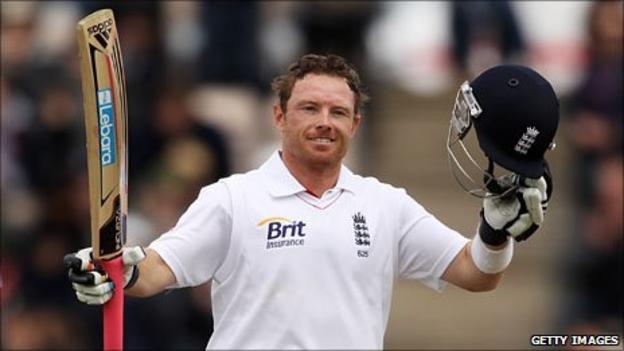 A day of two halves at the Rose Bowl - the morning was England's but Sri Lanka certainly showed a bit of fight in the afternoon.
Considering how flimsy Sri Lanka's batting has looked all series, and especially as it was so spineless in the first innings here, it looked like all England would have to do was declare and they'd win the game.
But Sri Lankan debutant Lahiru Thirimanne did superbly despite injuring his finger and showed some of his more illustrious colleagues how it should be done with his knock of 38. He can take a lot out of this - he took a lot of blows but really got stuck in.
It's not easy for Sri Lanka to play in these conditions but you don't succeed in Test cricket by giving up when things aren't to your liking. He's got decent technique and has shown a lot of guts - and he's given his side a chance of saving the game.
Sri Lanka's batting hasn't been affected by the retirement of Murali and Malinga but their bowling attack has been decimated. Even in helpful conditions this morning, they didn't look to have any cutting edge.
Ian Bell's century was excellent and Eoin Morgan's support was a clinical innings, doing what he had to do.
I thought England got it right the way they played and declared with a lead of 193. Sri Lanka's batting looked very weak and if they'd thought the weather tomorrow was going to be good, England might have batted a bit longer - but the forecast was poor.
Now the outlook for Monday has improved, so if we get more play than we had been expecting, the erroneous forecast will actually have given England longer to bowl Sri Lanka out.
Runs will be an issue, though - Sri Lanka ended the day 81 behind so they'll be somewhere near level by lunchtime if they don't lose wickets, so every run after that is one England have to score.
It's all ifs and buts but I think we could get half a day's play tomorrow, which is more than reasonable and gives England time to try and bowl them out.
It was always a tall order to try and win this Test after all the time that was lost but you can't quibble about the effort England have made to win the match.
They've bowled well but struggled to get wickets and they've come up again some determined batting, which is healthy for Sri Lanka.
Giving the new ball to Chris Tremlett rather than Stuart Broad was a big thing, as when that's done it's very hard for a bowler to feel like it's anything other than a sign that you're at the start of a slippery slope and you've effectively been dropped.
It's not something that is easily done, as you don't want to discourage people or make them lose confidence - but Broad is an honest bloke and will admit that Tremlett is comfortably out-bowling him and looks more dangerous at the moment, so he deserves it.
Also it's a Test match so there's no room for niceties - you have to have the best team out there doing what they do best.
It can often have a very productive result, though, and I thought Broad's first spell showed a lot of improvement, which is a good sign, and at the death he got a wicket. He's much more like his real self again.