Berkshire's MCCA KO Cup progress delights Bjorn Mordt
Last updated on .From the section Cricket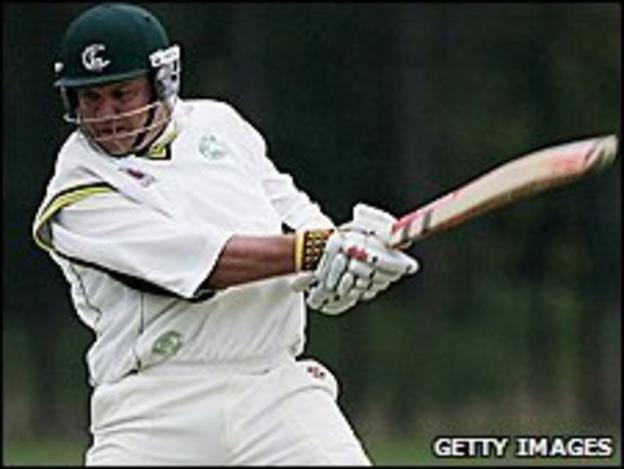 Berkshire captain Bjorn Mordt says he is delighted to have led his side to the semi-final of the MCCA KO Trophy.
"It was a great win. They played really well and we're happy to advance to the semi-final," Mordt told BBC Berkshire.
"It was nice to see the boys home. We found ourselves in a tough situation and had to steady the ship, so this was very satisfying."
Berkshire, who narrowly missed out on clinching the trophy in 2008 when they lost to Devon at Lord's, face Cumberland in the semi-final on 3 July.
"I haven't played Cumberland before, so there's no history there," added the 32-year-old.
"I've been playing Minor Counties cricket for nine years and I've never come up against them, so they are a new opponent for me.
"The last time we played at Lord's we lost to Devon, so we've got some unfinished business there really."