England add Pakistan matches to winter programme
Last updated on .From the section Cricket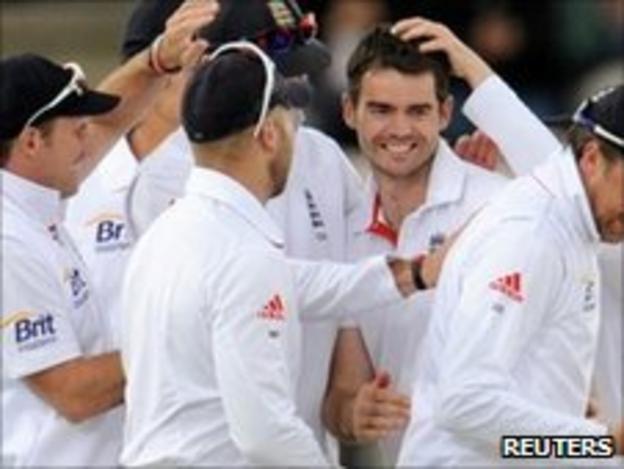 England have added a Test and limited-overs series against Pakistan to their busy winter schedule.
The series, comprising three Tests and an unspecified number of one-day games, is set to be played in Sri Lanka in January and February.
Pakistan have played their home series in neutral countries since terrorists targeted the Sri Lanka team in 2009.
England already have a limited-overs series in India in October and play two Tests in Sri Lanka in March and April.
With the India series made up of five one-day internationals and one Twenty20, this means England will play five Tests, 10 one-day internationals and one Twenty20 over the winter.
In addition, England and Wales Cricket Board chairman Giles Clarke also confirmed that an unscheduled two-match Twenty20 series against the West Indies is likely to be tagged onto the end of the summer programme.
Clarke revealed that contractual obligations with broadcasters had played a part in forcing the ECB to schedule the brief series, which he believes will help new skipper Stuart Broad prepare for next year's World Twenty20.
"We are in discussions with the West Indies. There are several separate issues here," Clarke told BBC Test Match Special. "We have a contractual commitment to Sky and BBC.
"We have said we are interested in more preparation for the Twenty20 World Cup. The new captain would benefit from more opportunities to captain."
Clarke also said that the matches, which could be held annually, would help the finances of the West Indies Cricket Board.
"There is the economic situation in the West Indies," he added. "I'm not looking at it as two games, but more than that.
"It is important to try to redress the balance economically of their game. It is important West Indies cricket is financially successful.
"We want to attract the the Caribbean community in this country back into cricket grounds. We are not looking at these games as vast money-spinners for English cricket."
England's matches against Pakistan will be the first time the countries have met in Test cricket since the spot-fixing scandal of 2010.