Paceman Ian Saxelby happy with Gloucestershire return
Last updated on .From the section Cricket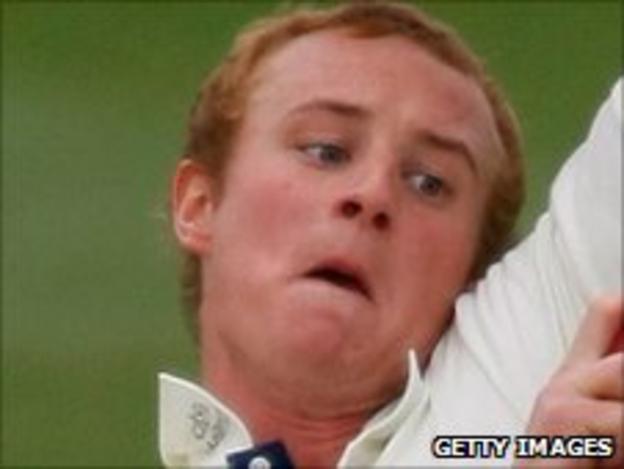 Gloucestershire's Ian Saxelby is delighted to be back amongst the wickets after missing all last season with a serious shoulder injury.
"Last year was tough for me," the 22-year-old told BBC Radio Bristol.
"This season I've played in every first-class game bar one and made my way into the T20 team so I'm happy."
Saxelby, who represented England under 19s and travelled to South Africa with the England performance squad in January 2010 before being injured, had to have surgery after twice dislocating his right shoulder.
"I'm quite pleased but there's little bits I can improve on," he said. "But I don't think I can grumble.
"I'd like to cut down on the economy rate if possible, hopefully not go for quite as many runs, but if you're taking wickets on the side of it, it's not all bad."
The victory at the Oval moved Gloucestershire into third in Division Two, and Saxelby admitted their league position is unexpected.
"It is a little surprising but we have earned third place," said Saxelby.
"I think people might be surprised but I think the club knew we had some good youngsters. We've been working hard and because of that the results are coming through. I don't think we can ask for much more at the moment."