Scotland welcome World Cup U-turn from ICC
Last updated on .From the section Cricket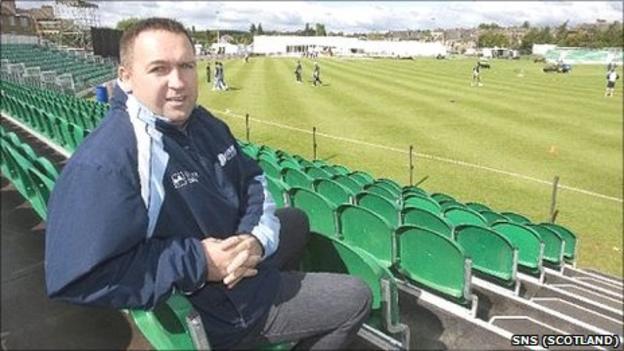 Scotland are eyeing a place at the 2015 World Cup after the International Cricket Council reversed its decision to reduce the tournament to 10 teams.
The world governing body's executive board has decided to retain the 14-team format, much to the delight of Cricket Scotland chief executive Roddy Smith.
"The ICC have listened," said Smith. "The original decision was a poor one.
"To be a true World Cup it needs qualification and it needs to have more than just the full members."
Following the ICC U-turn, four nations will join India, Pakistan, Sri Lanka, England, South Africa, New Zealand, Australia, West Indies, Bangladesh and Zimbabwe at the 2015 tournament, co-hosted by Australia and New Zealand.
Scotland were not against the original decision to limit the World Cup to 10 teams but only if a qualification event gave them and the scores of other nations who were not full members a chance of being part of the 10.
"All the leading associates, Scotland, Ireland, Holland, Kenya, Canada, have been working really hard behind the scenes and, thankfully, it has paid dividends," Smith told BBC Radio Scotland.
"It's important for us to have a real focus and to try and qualify for the World Cup.
"Fifty-over cricket is how we want to be judged. That's what we play most of internationally.
"Now we can start planning ahead to the qualification event in two or three years' time and hopefully we can challenge for one of those four spots to go to Australia in 2015.
"The players will be delighted. It's the pinnacle of a cricketer's career to play in a World Cup.
"At the moment, the qualification event is actually scheduled to be held in Scotland. If that happens, it's going to be a month of a lot of high-quality competitive cricket. There will be fierce competition for one of those four spots."