Decker Curry handed one-year ban following Cup incident
Last updated on .From the section Cricket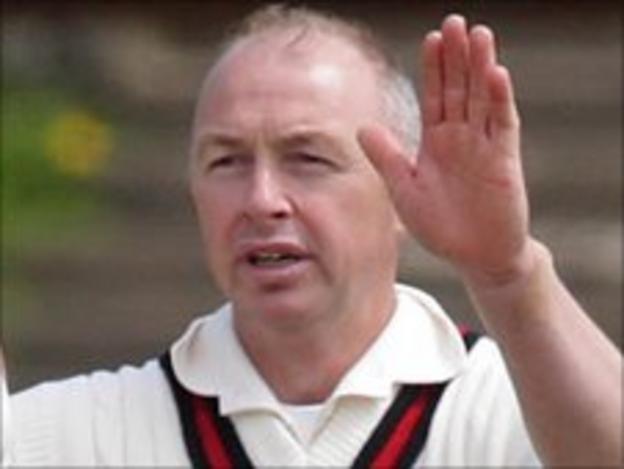 Former Ireland cricketer Decker Curry has been handed a one-year ban from the sport following an incident at an Irish Cup tie earlier this month.
Instonians and Ireland player Andrew White alleged that he was assaulted by a Limavady team member during the tea interval in the Irish Cup match.
The match was later abandoned and following a Cricket Ireland investigation, Curry has been banned.
Curry has denied the assault allegation and is expected to launch an appeal.
The Limavady player is understood to have admitted to a number of offences including using bad language, dissent and abuse of cricket equipment after smashing his stumps following a contentious dismissal.
Instonians were 27-1 in reply to Limavady's 155 when play was halted in the 11 June game.
The Limavady club had issued its own suspension to Curry for two Irish Cup games after he struck the stumps following his first-ball dismissal at the John Hunter Grounds.
The match was abandoned after the tea interval when Instonians said they would only resume play under protest in the wake of the alleged incident.
Limavady refused to play under these conditions, leaving the umpires no choice but to abandon the game.
Instonians will now go on to meet Railway Union in the quarter-finals on Saturday week.
Curry is the most successful batsman in North West cricket having hit more than 90 centuries and scored more than 30,000 runs for Donemana and Limavady.
The batsman also played for Ireland but was not a regular in the national side despite his consistently impressive form at club level.