Cardiff stripped of England v West Indies Test match
Last updated on .From the section Cricket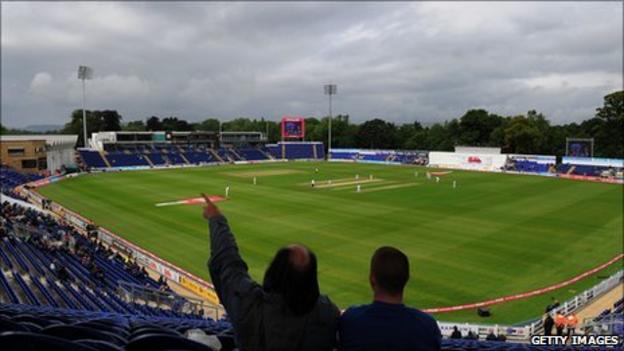 Glamorgan have been stripped of the right to host England's Test against the West Indies in Cardiff in 2012.
The England and Wales Cricket Board made the decision after Glamorgan said they would be late paying the fee they owe for hosting May's Sri Lanka Test.
Next year's Test will be put back out to tender for other venues to bid for.
Glamorgan will still host a one-day international against India this summer and remain eligible to hold more international matches in the future.
The Swalec Stadium is scheduled to host a minimum of one Test, five one-day internationals and one Twenty20 before 2016, with the next Test set to take place in 2014.
No decision is expected on which ground will host next summer's West Indies Test until the ECB has finalised the international match schedule for 2012.
Meanwhile, following further discussions between the ECB and Glamorgan, it has also been agreed that the club will be given an extended period to pay the money it owes for hosting the England v Sri Lanka Test.
ECB chief executive David Collier said the governing body recognised that Glamorgan had made "considerable investment into developing and upgrading the Swalec Stadium" and that it wanted to help them develop "a sustainable long-term business plan for staging international cricket".
"While it will not be permitted to stage the West Indies Test match next year, the club will continue to host a one-day international against India later this summer and South Africa next year," added Collier.
Glamorgan chief executive Alan Hamer admitted the Welsh club had encountered financial difficulties staging the Test against Sri Lanka, for which it bid over £2m.
"Due to the commercial challenges the club faced in staging the recent England v Sri Lanka npower Test match, the ECB have agreed to extend the deadline for Glamorgan Cricket to meet the financial terms of the match agreement," confirmed Hamer.