Gloucestershire must have t20 belief - bowler Jon Lewis
Last updated on .From the section Cricket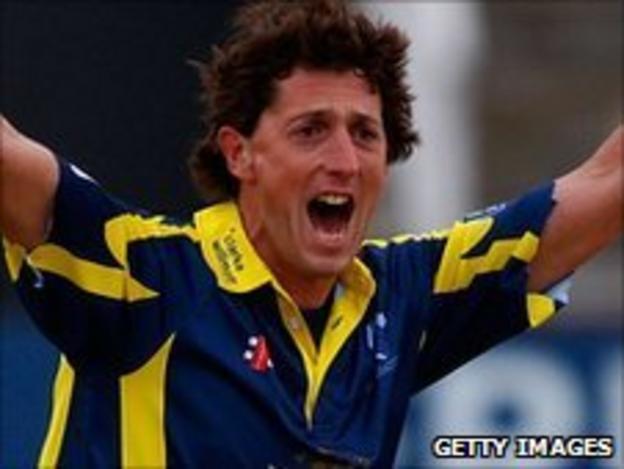 Gloucestershire's Jon Lewis says his side must believe they can still reach the knockout stages of the FL t20.
"It's unfortunate we keep stuttering in this competition but if we win the rest we can qualify," the former England bowler told BBC Gloucestershire.
"We have to believe otherwise there is no point in turning up."
Gloucestershire have only claimed three victories during this season's campaign and must win their final five games to keep their hopes alive of reaching the quarter-finals, with their next match against Kent at Nevil Road on Wednesday.
Stand-in captain Kane Williamson added: "We've got a few games at home in conditions we're keen to play on.
"We've only won three so far so we need to win these last five but there's no reason to not believe you can win a game, especially in Twenty20.
"Although we lost today, we've pulled off two wins previously and we are still looking to move forward.
"We are learning more and more about the make-up of our side. It's a young side and we are learning about our strengths. We are playing against some really strong sides and we are certainly not backing down to challenges.
"We are not fearing anyone and we are looking forward to these next five games."