Essex captain James Foster banned for two games by ECB
Last updated on .From the section Cricket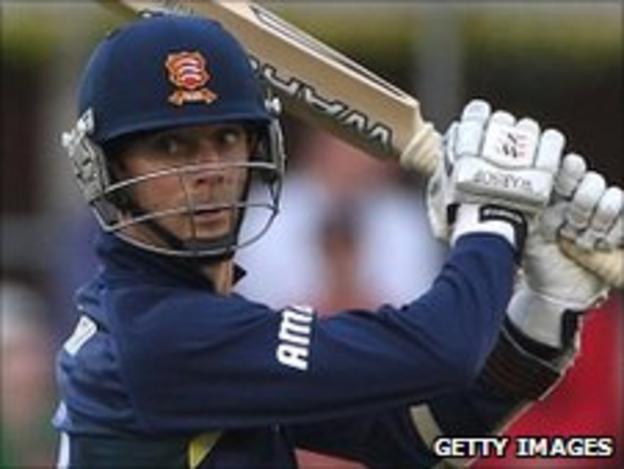 Essex captain James Foster has been banned for two games by an England and Wales Cricket Board disciplinary panel.
Ex-England wicketkeeper Foster, 31, received the punishment after at least five of his players broke various rules over the last year.
And in an another unprecedented move, Essex were fined £5,000.
Foster was found guilty of showing dissent to umpires during a Twenty20 game against Surrey in June and was later .
He has been handed the immediate ban from first-team cricket after being held responsible for his team's conduct.
A statement from the ECB panel said: "The regulations make it absolutely clear that the captain is responsible for discipline on the field and ensuring no repetition occurs.
"We have taken into account the penalty imposed by Essex on the captain for his misconduct.
"But in our view the captain's responsibilities are great - and we conclude that, taking all the mitigation into account, the correct penalty for the captain is an immediate two-match suspension from matches in Essex's first XI programme."
Essex were also ordered to make a £300 contribution towards the cost of the hearing.