Essex back 'unblemished' captain James Foster
Last updated on .From the section Cricket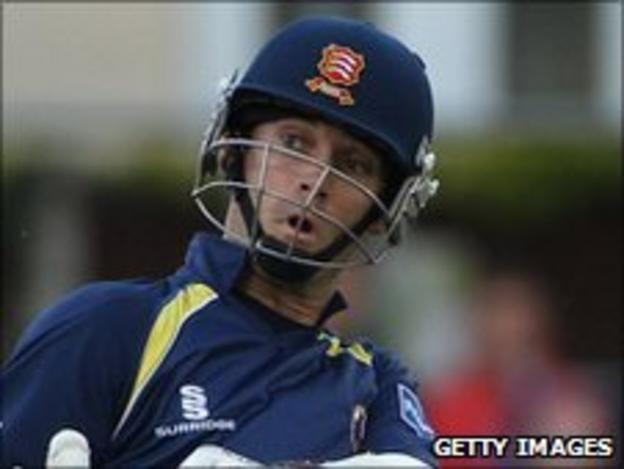 Essex have backed James Foster to continue in his role as captain after he was given a two-match ban by the England and Wales Cricket Board.
at least five of his players broke rules over the last year.
An Essex statement read: "The club has every confidence in James and his abilities as captain.
"In his long career, he has had an unblemished disciplinary record with the ECB."
The ex-England wicketkeeper had already been fined by his county for a display of dissent during a Twenty20 game against Surrey in June.
The ECB handed Foster a two-match ban on Tuesday and fined the Chelmsford club £5,000, stating: "The regulations make it absolutely clear that the captain is responsible for discipline on the field and ensuring no repetition occurs."
Essex have expressed their "disappointment" at the decision but have reminded their players that "they have a responsibility to uphold the traditions of the game and operate within the regulations and in the spirit of cricket".
Chief executive of the Professional Cricketers Association Angus Porter told BBC Essex: "We are talking about five offences over 12 months.
"The rules are the rules and under the totting up procedure, James is responsible for the behaviour of his players.
"The rules of the game have caught up with him, he is the victim here in terms of taking the rap for the team."