Relegation-threatened Yorkshire re-sign Jacques Rudolph
Last updated on .From the section Cricket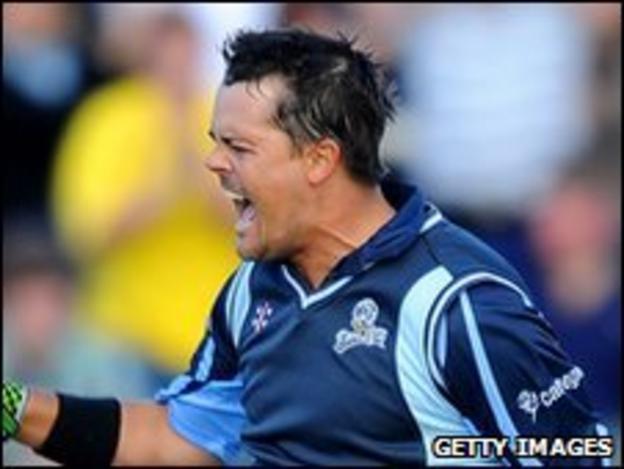 Relegation-threatened Yorkshire have re-signed former batsman Jacques Rudolph as an overseas player until the end of the season.
The South African should be available for the Roses match against Lancashire starting on 20 July.
Rudolph spent the previous four seasons with Yorkshire, scoring more than 1,000 first-class runs each year.
Director of professional cricket Martyn Moxon said: "We hope his ability and influence will help us win matches."
Having finished third in Division One last season, when they were in with a chance of winning the title until the final day, Andrew Gale's young side has found the going harder in 2011.
Going into next week's championship match against Worcestershire at Scarborough, they have won just one of nine matches and lie second from bottom of the table. They have also played one more game than those around them.
At the end of last season Rudolph, 29, said he was returning to South Africa because his wife Elna had struggled to settle in England. He had scored 8,629 runs in all competitions for Yorkshire.
Moxon says his imminent return is not necessarily a short-term arrangement.
"It depends on a lot of things, not least in which division we are playing our cricket next season," he said.
"Also Jacques is keen to get back into the South Africa international side, and of course they are touring this country next season.
"But our bottom line is that players who did so well last year haven't done so well this year, some of the capped players in particular - the younger lads who've come in have done as well as we could have expected them to."
Yorkshire's top championship run scorer this season is youngster Jonny Bairstow with 793 at an average of 61.
Another young player, opener Joe Root, has 538 at 33.62, but of the county's frontline capped batsmen, only Gale, with 579 at 41.35, has so far passed 500.