Old Trafford can host 2013 Ashes Test - Andrew Flintoff
Last updated on .From the section Cricket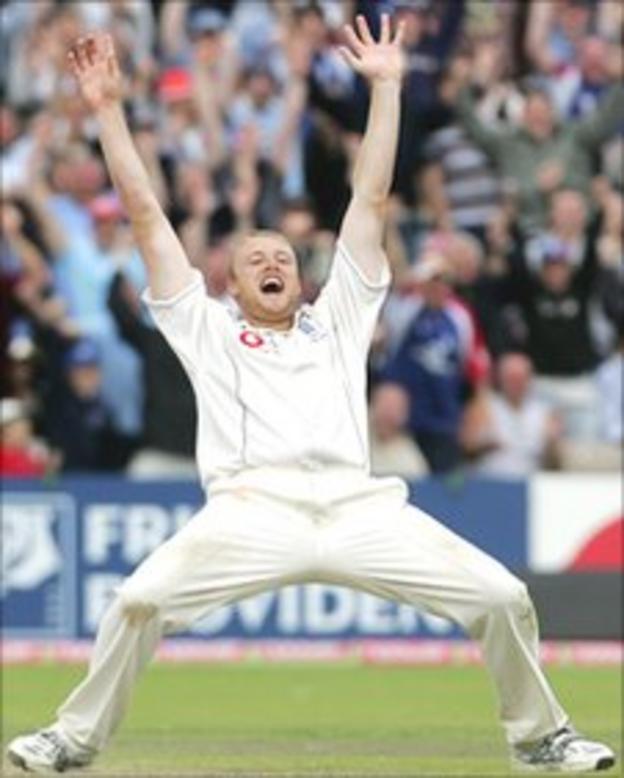 Former Lancashire and England all-rounder Andrew Flintoff believes Ashes cricket can return to Old Trafford in 2013.
He told the BBC: "The club are very ambitious about getting Ashes cricket back at Old Trafford.
"We're taking the right steps towards doing that in a state-of-the-art stadium."
The venue was sold out for England's win against Sri Lanka in Saturday's one-day series decider.
And it is now set to undergo a £32m regeneration with the hope of bringing Test cricket back to the North West.
"I think it's exciting," Flintoff continued. "It dragged and dragged, and we would sooner be further down the line, but one of the things the club has realised is that the ground is tired, it needs redeveloping, and we're at that point now.
"To have over 19,000 at a ground which is under major redevelopment is an effort in itself, and the India one-day international later in the summer is a sell-out already which shows the enthusiasm for cricket in this area of the country.
"In 2005 [the third Ashes test at Old Trafford] there was 20,000 locked out of the ground - everyone wants to watch cricket in this area."
Flintoff also says he wants to find a role in which he can help out at Lancashire.
He added: "I've been there since I was nine and through thick and thin they've supported me - hopefully some way off the field I can help them out.
"If you're ever fortunate enough to play at Lancashire then that stays with you forever. Everyone wants to give something back and I'm no different."