Familiar t20 tale for Glamorgan
By Nick Webb
BBC Wales Sport
Last updated on .From the section Cricket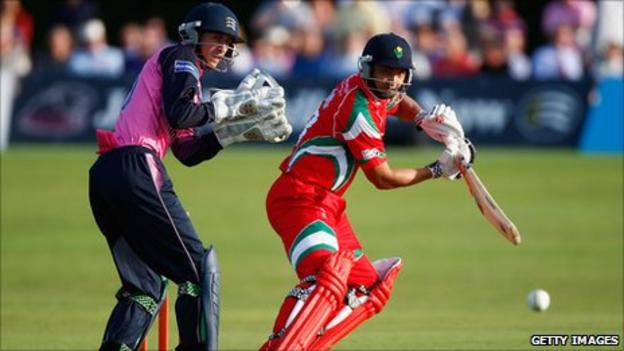 So the razzmatazz recedes, the tribute bands look for gigs elsewhere, the bus-shelter players' dug-outs are stored away and the casual cricket fans wonder if they can sit through a game twice as long on Sundays.
Yes, Glamorgan's Twenty20 campaign is over with an all too familiar feeling of what might have been as Welsh supporters take a detached view of the knockout stages with no chance of a repeat Finals Day visit to glamorous Edgbaston and the delights of whichever pop act is following in the stiletto footsteps of Atomic Kitten this year.
Seven years of hurt, but is the glass half full or half empty this time?
The bottom line of the 16-match campaign is that Glamorgan have five wins - one fewer than last year - but with two games rained off, the same number of points.
The Dragons completed the double against the two sides below them, Gloucestershire and Middlesex, but failed to register a win against the top six apart from a thrilling last ball scramble against Sussex.
And the finger has to be pointed at the batting, which struggled to engage top gear on far too many occasions.
Captain Alviro Petersen was the county's top scorer by some distance with 423 runs; two of the county's three half centuries and plenty of other decent contributions, but would have hoped for more decisive match-winning innings.
Likewise the other overseas player, ever popular Aussie Mark Cosgrove, endured a pretty miserable campaign by his own high standards after some early flourishes. Experienced number three batsman Jim Allenby also produced plenty of cameos rather than weighty knocks.
That left the pressure on the middle order, who could take fewer risks than they would have wanted and produced brief sparkles. Several blasts from six specialist Chris Cooke and Graham Wagg were memorable while Gareth Rees looked to have a better balanced game than previously but still has a competition best of 38, too low for his ability.
The finishing skills of Mark Wallace weren't seen often enough apart from a determined and a typical decisive knock against Middlesex at London Welsh while Stewart Walters looked useful in two late opportunities, or should that be too late?
As for the bowling, that proved to be the half full glass. The evergreen Robert Croft was again the county's most economical bowler and joint top wicket taker.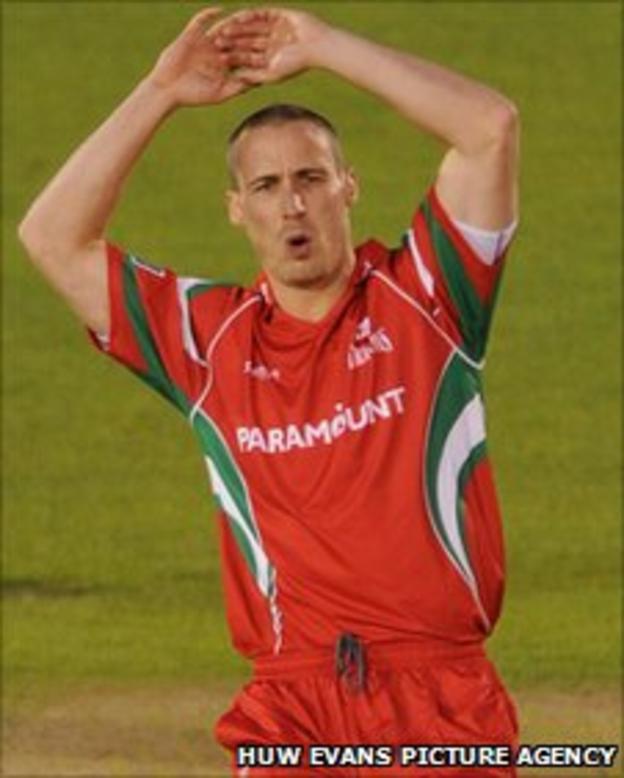 But there was useful backup from Dean Cosker along with Nick James and Mike O'Shea towards the end of the campaign, all going for fewer than seven runs an over as did captain Petersen on his occasional twirls.
And the pace bowling was several grades up on last year's torrid time, as newcomer Alex Jones, who notched 15 wickets to match Croft, and the experienced Graham Wagg both looked to have the range of variations needed for the short form of the game.
Simon Jones' popular return to the fold saw him get opposition batsmen jumping around, and play 10 games without injury, while Will Owen threatened to match him for speed on occasion. The only mystery is why championship spearhead James Harris has yet to transfer his skills to the whizz-bang format.
Glamorgan captain Alviro Petersen was less inclined to drive supporters mad with constant bowling changes than predecessor Jamie Dalrymple, and produced the champagne moment of the season with his dramatic boundary save to win the Sussex game.
But he also produced two bizarre moves when using Gareth Rees to open the bowling against Sussex, and to bowl ahead of Croft in a pressure situation against Somerset at home.
The second would have won my nomination for "Dodgy Decision of the Year" until Radio Wales commentators Edward Bevan and Tony Cottey ploughed into the media allocation of lukewarm sausage rolls at Chelmsford, despite them being nine days out of date! Thankfully the pair survived to tell the tale.
So despite the profusion of last-over finishes, it was a familiar tale of "jam tomorrow" for Glamorgan supporters. Maybe this year though, we've seen the jam at least reach the supermarket shelves. Hopefully by next year, and with a few extra ingredients, it might just reach the plate.