Gloucestershire's Gidman disregards Cheltenham form
Last updated on .From the section Cricket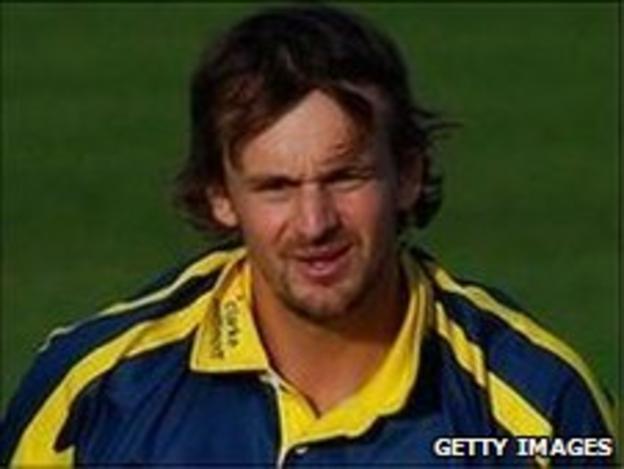 Gloucestershire captain Alex Gidman says his side will not be thinking about form going into this year's Cheltenham Cricket Festival.
Despite losing just three of their last 23 one-day games at the festival, they have not won there in the County Championship since 2001.
"There's only two or three of us in the team that are aware of the record," Gidman told BBC Gloucestershire.
"I won't be talking about it to the guys and that's the way it should be."
He added: "But with the group I've got it wouldn't bother them, they wouldn't care, they're a pretty tough little bunch."
After failing to reach the FL t20 quarter-finals, Gloucestershire will now concentrate their efforts on the CB40, where they currently sit sixth in the Group C table, and also look to push for promotion from Division Two of the County Championship.
"It's certainly pivotal from the white ball point of view, we've got to walk away with a couple of wins to give us a good chance [of qualifying]," he said.
"The red ball game is a different kettle of fish. A lot of teams have beaten each other and a few teams are trying to play result cricket.
"We'll just try and get as many results here as we can. Win, lose or draw we need to get as many bonus points as possible and try and keep chipping away at that table."