Can new India coach Duncan Fletcher repeat his England success?
Last updated on .From the section Cricket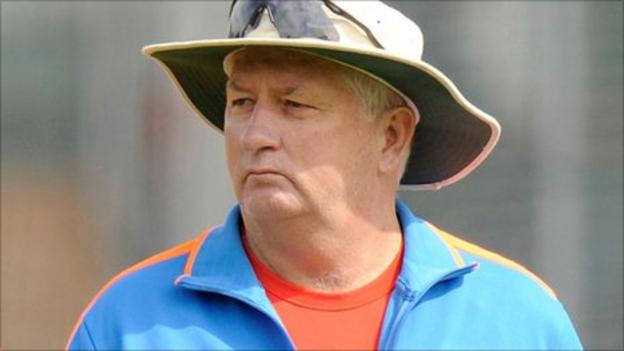 Obsessions are dangerous things which make you ignore balancing factors, lose all sense of perspective and ignore the bigger picture.
Without obsessing about something can you really dedicate enough time and resources to achieve your maximum potential?
India coach Duncan Fletcher, it's pretty safe to say, falls within the latter school of thought - he is a man possessed by cricket.
"I can see why people would say he's obsessed," says former England wicket-keeper Geraint Jones.
"I used to marvel at how he'd come down in the morning having seen something random on a TV programme that he thought he could use in cricket. He'd take something seemingly unrelated and use it to move the sport forward. It was little things, for example watching racquet sports to get little ideas from the grips they use."
Fletcher's willingness to innovate and leave nothing to chance launched a new era in English cricket, one that has now taken them to within two Test victories of topping the world rankings for the first time.
So it's ironic that Fletcher's main aim over the next few weeks will be to do everything he possibly can to stop Andrew Strauss's men from knocking India off their perch as the world's best Test side.
It will be the Fletcher's first big task since taking over as India's coach, a role which will be very different from the one he carried out so successfully with England.
While England were on the up, India are already at the pinnacle of the five-day game and can head only in one direction: down.
Fletcher's task may well be to manage decline.
Sachin Tendulkar, Rahul Dravid and VVS Laxman will all retire within the next few years, and finding replacements for them in the Indian batting line-up will not be easy.
But Jones believes that won't bother Fletcher too much, and that he will relish the task.
"He may not do a huge amount of coaching but he can put a team together, get a team that gels and isn't just individuals," the Kent wicket-keeper says.
"He sets the whole ethos of the team and picks the individuals to match.
"With India he'll love the talent and think he can get more out of them. The challenge will be keeping them at number one which is completely different to when he was with England.
"The Indian players back their ability while the England players tend to need more nurturing. With the ability in the India squad his main job will be to keep them challenged."
A lot of Fletcher's aims will be long-term, key among them the rebuilding of the team.
Jones believes that, despite the complex selection process employed by the Indian board, Fletcher will find a way to make sure he has the final say.
A couple of classic examples of Fletcher's determination to get his own way are Marcus Trescothick and Jones himself.
Fletcher plumped for the Somerset opener largely on the basis of one superb innings he made against his then-side Glamorgan, and he continued to back Jones despite widespread media criticism.
But that's for the future of Indian cricket. Of far more pressing concern to England will be how Fletcher can motivate his new charges during the four-Test series, which starts on Thursday at Lord's.
"One man can make a huge difference," says Jones. "With England he started a whole process that was continued by Peter Moores and now Andy Flower. Before him there had been talented players but the likes of Mark Ramprakash didn't know if they would be in the team from one match to the next.
"He also has a fantastic ability to spot technical details.
"One thing I've found with Indian players is that they are students of the game, they may give off a carefree attitude but they study the game and he'll be in their ears with suggestions. He will relish having the best players in the world to work with.
"He can also help with his knowledge of the conditions. England are bound to request some green and seaming wickets, he'll suggest little things to the players to help them adapt and he'll have plans to get the likes of [England openers] Andrew Strauss and Alastair Cook out."
But for all of Fletcher's ability, his analytical insight - up there with former Australia coach John Buchanan as the best in the game in the opinion of Jones - his influence on this series might already be all-but over.
"I don't think he can really influence the result of this series," reasons Jones. "He can give plans and suggest a few things but it comes down to the players and whether they deliver.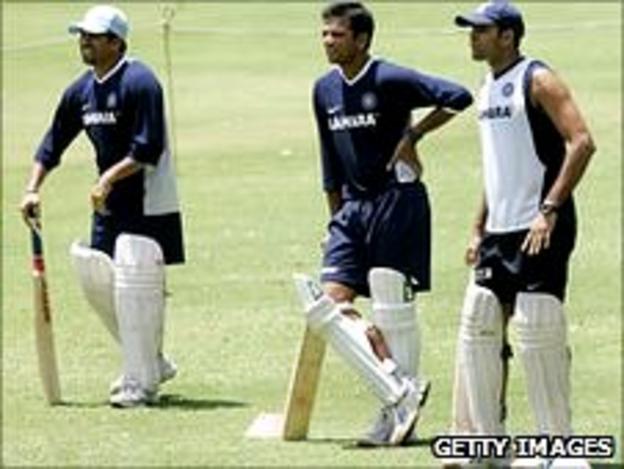 "He's very big on the first few weeks of the tour and then he'll hand over to the captain. He'll have been working hard before the first Test."
Unfortunately for him, the packed schedule of World Cup, Indian Premier League and a tour of the West Indies left him with just the one warm-up game, and that seemingly served mainly to play Strauss back into form.
So by luck or design the schedule may have served to neuter Fletcher's influence on this occasion.
The Lord's Test might be his 100th as a coach and the 2,000th overall but we should remember that it will be Fletcher's first in his new role.
But, having inherited the England job when they were bottom of the rankings and set in place a process of continual improvement, Fletcher's impact will undoubtedly be seen over the long-term.
Do not be too surprised if Fletcher's obsessive nature and perfectionism will lead to those predicting a changing of the guard at the top of world cricket ending up rather disappointed.