Somerset's Brian Rose left frustrated by poor weather
Last updated on .From the section Cricket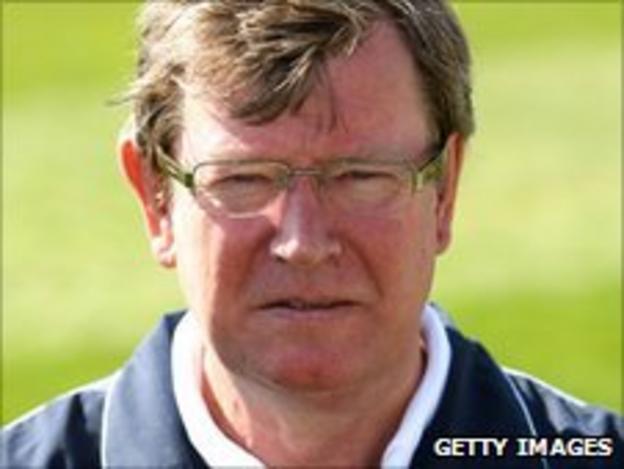 Somerset director of cricket Brian Rose believes their one-day season has been hampered by poor weather.
Rose's side have reached the quarter-finals of the FL t20 and hold a 100% record in the CB40 but five games have fallen foul to the rain.
"It's been frustrating," he told BBC Somerset. "We've won five out of five [in CB40] but with too many rained off the table gets concertinaed.
"You can't get away from people or hurt your nearest opponents."
He added: "We were badly affected at the same time last year, which ultimatley cost us the Championship. You could say everyone else gets rained on too but in the West Country we do get more affected.
"What we want to do now is play against people, but we can't control the weather."
Fifth-placed Somerset will now focus their efforts on their County Championship campaign, with their next game starting on Thursday against table-toppers Durham at Taunton.
"Our prospects really hinge in the next two weeks, this game against Durham is a must-win," Rose added.
"We have to peg them back a notch and also we've got a game in hand on them. Then we go to Worcester and it could be a result wicket.
"The next two games will determine our season in the Championship."