Manx U19s set for European cricket challenge
Last updated on .From the section Cricket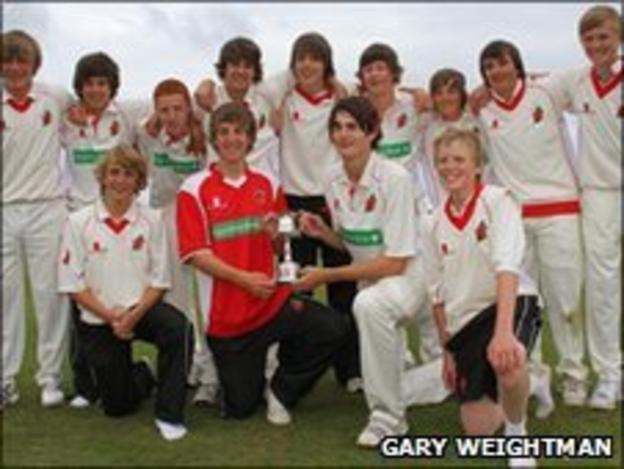 The Isle of Man is set to host the ICC European Under-19 Division Two Championships, which will get under way on Wednesday, 27 July.
The Manx team will be looking to emulate their victory from last year's Under-17 competition on home soil.
Manager Gareth Dawson said: "We played exceptionally well last year and that experience will be very useful."
The week-long tournament will see countries from across Europe competing for the title in 50-over matches.
The 10 teams will be split into two leagues with the winners of each contesting the final on Tuesday, 2 August.
Group A will contain Belgium, Denmark, France, Israel and Norway with the Isle of Man being drawn in Group B alongside Germany, Gibraltar, Italy and Spain.
Seven of the countries hold ICC Associate status.
The Manx side are chasing their first U19s title, having finished runners-up in Belgium in 2009.
Manager Gareth Dawson has selected a young team with many players from that successful U17 side making the step up.
Cronkbourne's Daniel Hawke will captain the side and will be full of confidence following his inclusion in Lancashire's squad to face Yorkshire in their County Championship clash at Headingly.
Dawson said: "The experience gained playing at this level will be invaluable to them and the growth of Manx cricket. I'm really happy with the squad and we will be out to win, make no doubt about that.
"We have to learn from past tournaments about dealing with pressure situations and getting runs when it counts. In the 50-over games we need to be making 50s and 100s to win, not 20s or 30s."
The Isle of Man will face Gibraltar at Cronkbourne in their first match on Thursday.
Isle of Man squad
Shaun Kelly (Ramsey)
Dan Hawke (captain), Alex Stokoe, Matt Ansell, Carl Wagstaffe, Adam McAuley, Adam Killey, Ally Slack (Cronkbourne)
Jack Rowlands, Jacob Hicklin (Crosby)
Daniel Laughlin, Seb Aycock, Richard Jackson (Castletown)
Gareth Dawson (Manager)
Phil Littlejohns (Coach)