Northants bowler Jack Brooks agrees two-year contract
Last updated on .From the section Cricket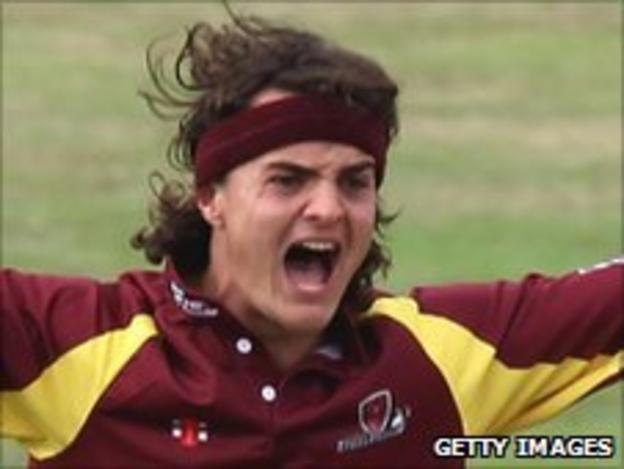 Northants bowler Jack Brooks has agreed a two-year deal to stay at the County Ground until 2013.
Brooks said: "I'm keen to re-pay their investment by helping Northants gain promotion to the top flight of the Championship.
"I also believe this is the best place for me to continue to develop my all-round game"
Brooks arrived at the County Ground before the start of the 2009 campaign from Minor County side Oxfordshire.
Yorkshire had submitted their 28-day notice to possibly sign Brooks, with reported interest from four other counties.
"It is very flattering to be courted by other clubs," Brooks added.
"I thank them for their interest but I've made this decision for purely cricketing reasons.
"I believe the club is going places. There are some talented youngsters here and I know that I'm one of the players the club is looking at to take the club forward."
Brooks' performances have also been noted by England Lions, who named him in the squad for the four-day game against Sri Lanka A in August.
Head coach David Capel added: "This is an important signing for Northants and one that is mutually exciting for Northants supporters, and also for Jack himself.
"He's done very well for us this year and it's good that he is marrying his own ambitions with those of the club."