Manx cricketers clash with Old England XI cancelled
Last updated on .From the section Cricket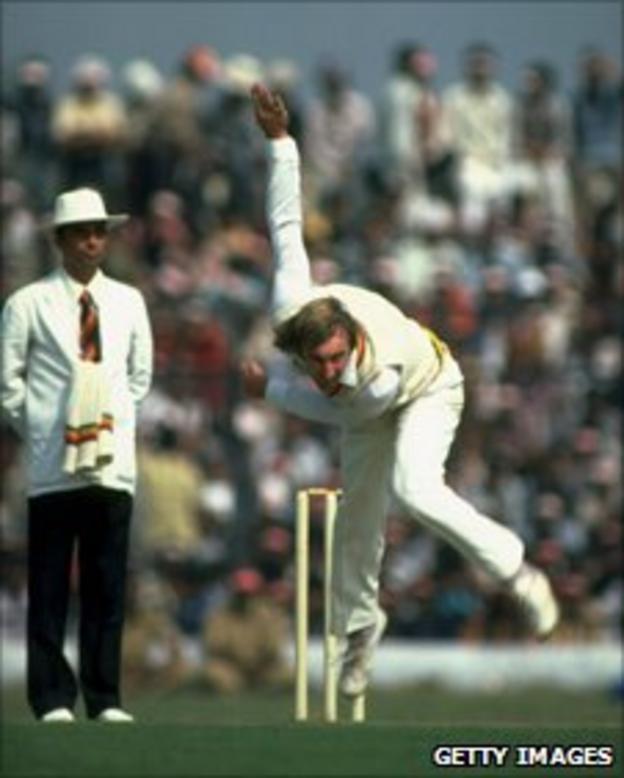 The Isle of Man Cricket Association Chairman Barry Smith says he is devastated to have to cancel August's visit of the Old England XI.
The team of former England internationals were scheduled to play two matches against the island's senior cricket team at Cronkbourne.
Smith says it would have provided a superb opportunity for both the Manx cricketers and spectators alike.
"I'm devastated to have to cancel, but the money isn't there," said Smith.
"We planned to fund the visit with a series of functions throughout the week but they have not received the support we needed and we simply can't afford to fund the tour," added Smith.
The Old England XI captained by John Lever were supposed to play the Manx national side over the weekend of 19-21 August.
The team made up off former English one-day and Test players was also to include Derek Randall, Clive Radley, Martin and Darren Bicknell, Geoff Humpage, Warren Hegg, Peter Martin and Jim Love.
Smith added: "The Isle of Man Cricket Association would like to thank all the English players for their interest and being so keen to visit the island.
"The collective experience of their team is remarkable and it would have been a great challenge for the Isle of Man as well as providing a great deal of entertainment."