Bready defeat Donemana in North West Senior Cup final
Last updated on .From the section Cricket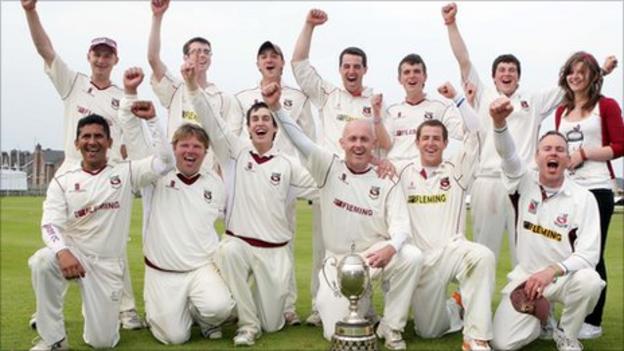 Bready have won the Northern Bank Senior Cup after beating Donemana by 65 runs in the Eglinton decider.
Centuries from David Rankin and man-of-the-match Brian Crumley helped Bready to 304-7 in Friday's first innings.
Donemana replied with 249-8 before Bready hit 251-5 in their second innings on Saturday.
It proved to be enough as Donemana could only manage 241, thus giving Bready revenge for their 2009 loss to the league leaders in the final.