Northants captain Andrew Hall aims to 'keep India down'
Last updated on .From the section Cricket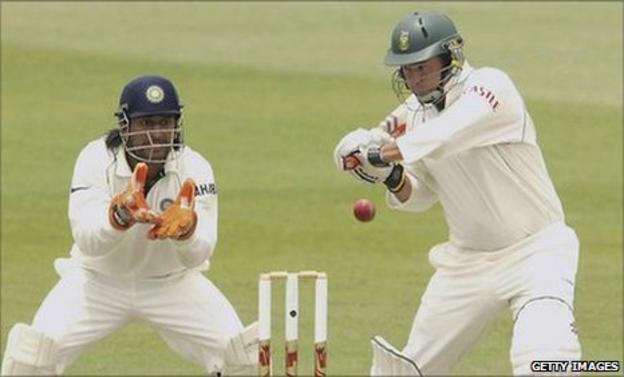 Northants captain Andrew Hall has vowed to keep the pressure on India in their upcoming tour match.
Hall told BBC Radio Northampton: "We've got a strong [bowling] line-up that can really keep them down and get wickets.
"It's going to be good to get in there, work them over and get some wickets - to put guys under pressure. We don't want them to have it all their way."
India could recall left-arm seam bowler Zaheer Khan and batsman Gautam Gambhir for the tour match, which begins on Friday, after the pair picked up injuries during the first Test at Lord's.
Virender Sehwag, who came close to joining Northants in the Twenty20 Cup last season, may return after surgery on his shoulder.
Northants have hosted Australia and Pakistan in recent years, giving starting places to up-and-coming players at the club.
"It's a good opportunity for our younger players to put their hands up, make some in-roads and play for places coming up," added Hall.
"I can remember in my first games [for South Africa], in my first tour of India, I managed to get out Virender Sehwag and Sachin Tendulkar in the one Test.
"I went to the next Test with so much confidence and a feeling I could hold my own against the best in the world. It's going to be an unbelievable experience for them.
"There will be a big crowd and it will be a great two days of cricket."