Adam Voges sets sights on return to Nottinghamshire
Last updated on .From the section Cricket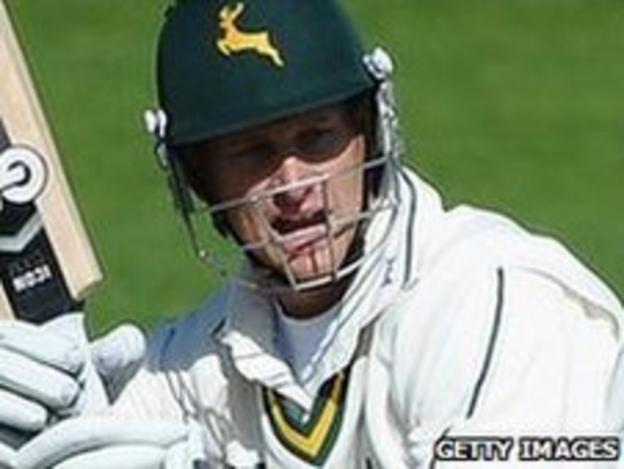 Australian batsman Adam Voges has said that he would love to return to Nottinghamshire again.
The 31-year-old has just finished his fourth season with the club and is now returning to his homeland in preparation for their new season.
He told BBC Radio Nottingham: "[The club] feels like a home away from home. I've always been made to feel welcome.
"Hopefully, if Mick [Newell, Notts director of cricket] wants me to, I will come back at some stage."
Voges would have been able to play in the FL t20 finals at Edgbaston but Notts failed to reach them after being beaten by Somerset on Sunday.
"In the back of my mind I always thought I was coming back for finals day, but unfortunately that's me done and I'm on a flight home next week," he said.
After winning the County Championship with Nottinghamshire last year, Voges says that he feels a special affinity with the club.
Voges added: "I have thoroughly enjoyed my time here again and I always love playing here - but it's home for a little bit of R and R [rest and relaxation] before the season starts there."