England beat India to top rankings but Strauss targets improvements
Last updated on .From the section Cricket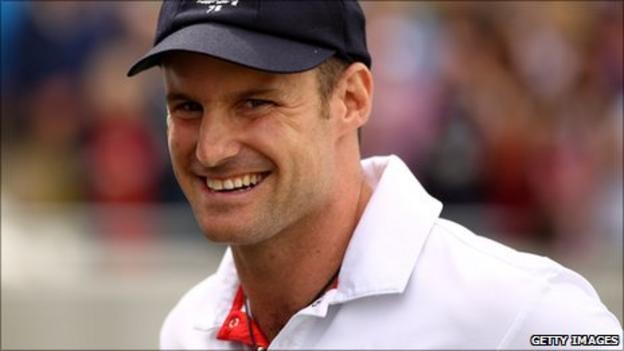 Andrew Strauss says England will only pause briefly to enjoy becoming the world's top Test side before they refocus and look to improve again.
England's win by an innings and 242 runs in the third Test against India clinched a 3-0 series lead and secured their place at the top of the rankings.
"We should enjoy that we've achieved one of our goals," the England captain told the BBC's Test Match Special.
"Then we will look to improve as we always do."
England were ranked as the worst of the Test playing nations following defeat by New Zealand in 1999.
But coach Duncan Fletcher led a renaissance, first with Nasser Hussain as captain and then with Michael Vaughan, under whose leadership England regained the Ashes in 2005.
Strauss took over in 2009 and, alongside coach Andy Flower, transformed the side into world-beaters.
However, speaking on Test Match Special, Strauss insisted that while topping the rankings for the first time under their current guise was an achievement to be proud of it was not the team's prime motivation.
"I think long term you're not looking so much at ranking as playing good cricket.
"But we stated we wanted to get to number one. It was a lofty ambition and it's great we've achieved it.
"There's been a lot of hard work that's gone into it over the last couple of years. I feel proud and honoured, not just at what we've achieved in this match but the whole of the series and what we've achieved over the last couple of years."
Strauss added that defeat by West Indies in January 2009 after they were being dismissed for 51 in Jamaica had been a turning point.
His side have not lost a series - a run that has included Ashes victories before home and abroad.
"It couldn't get any worse from there," he admitted. "We have had to work very hard, I don't think we've been able to rest on our laurels at any stage over the last few years.
"We have had to want to improve a lot and the guys have put in a lot of hard graft over the two years and they have got what they deserved."
However, with a series to come against Sri Lanka and then a trip to face a South Africa side that also has the number one ranking in view, Strauss knows maintaining the top spot could prove as difficult as achieving it.
"Just because the rankings tell us we're number one, that doesn't mean our job's over," he stated. "There's a huge task ahead of us."
Backing the call for focus to be maintained, BBC cricket correspondent Jonathan Agnew added in his column: "The challenge now is to stay number one and that should be a motivator in itself.
"They are not wannabes. They are the team that people want to beat and you have to live up to the standards you have set."
Listen to Jonathan Agnew and Geoff Boycott's review of the final day's play on the TMS podcast.