Glamorgan coach Matthew Mott tips Will Owen for England future
Last updated on .From the section Cricket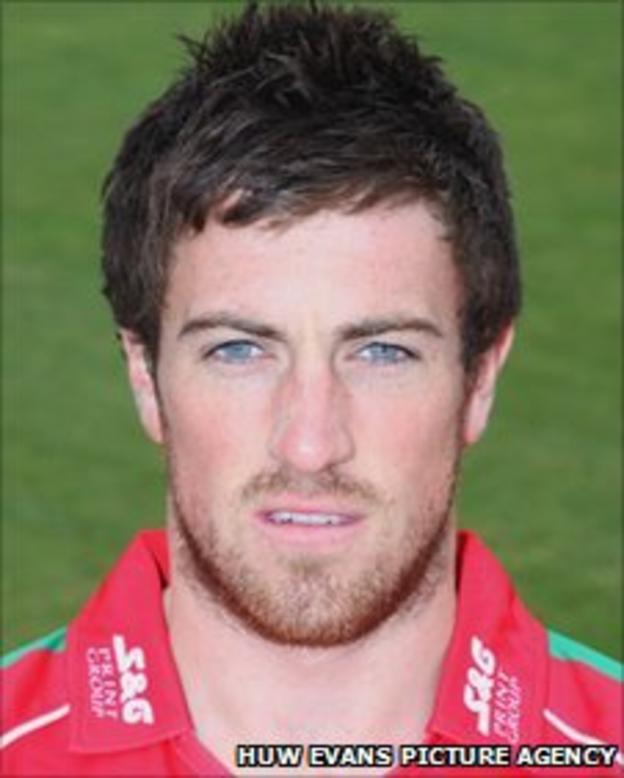 Matthew Mott has tipped young Glamorgan bowler Will Owen to become a future England international.
And Glamorgan coach Mott believes Owen has England international potential.
"He is improving every time, he is a big strong lad and I think England cricket beckons for him," said Mott. "He is a prototype fast bowler."
The 2011 season has been Owen's breakthrough year for the Welsh county and he has endured his fair share of suffering.
Owen went for 40 runs in two overs in Glamorgan's 10 wicket one-day defeat at Somerset in May but has developed into a wicket-taking opening bowler.
"I think we'll see a lot more of him at the next level," said Mott.
"He is aggressive, he is in your face, does a bit with the ball and he bashes it hard into the wicket."
Owen's Glamorgan team-mate James Harris has been seen as an England player of the future and has represented the England Lions side.
Breaking into England's Test side will prove difficult as Andrew Strauss' team are ranked number one in the world after their series win over India.
The England one-day side also boasts a deep and strong bowling attack.
Owen enjoyed taking eight wickets over the weekend, starting with figures of four wickets for 40 runs in Glamorgan's Friday defeat at Nottinghamshire, to prove his doubters wrong.
"I've copped some stick in the past," said Owen. "But it is very nice to get the first win over Somerset.
Referring to his poor figures at Taunton earlier in the season, Owen said: "I've looked forward to this game since that moment knowing that I'm a better bowler than that.
"I hope I have showed it."
Owen now returns to his native north Wales with Glamorgan hoping to star with the ball in their County Championship clash with bottom side Leicestershire at the Colwyn Bay festival.
"I look forward to it massively," said Flint-born Owen.
"Hopefully we can play some winning cricket."