Farmers win to stand despite controversy
Last updated on .From the section Cricket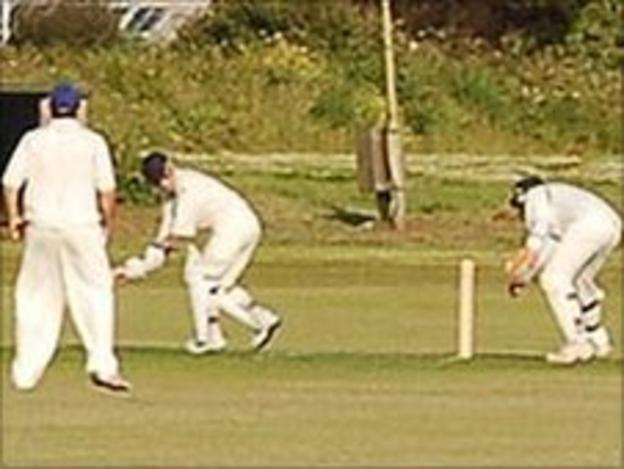 Farmers-Caesareans are through to the semi-finals of the Channel Islands League despite the wrong Duckworth-Lewis method being used in their match with Argyll Investment.
The one-run win means the Farmers finish second in Group A and qualify.
Under the official system, Argyll would have won by two runs and gone through to the final four instead.
Neither scorer had the right computer programme so they used a method found on the internet. Argyll have appealed.
A joint statement for the boards read: "Only after the game did it become apparent that the correct system would have produced a very different result.
"Although it was not the correct version, it was a version that was clearly adopted by both the scorers.
"It is clear neither scorer was equipped to apply Duckworth-Lewis properly on the day."
The appeal against the decision by Argyll will need to be heard before Saturday when the semi-finals are due to take place.
Channel Islands League: Semi-final draw
Rathbones Old Victorians v Aztec Springfield
Odey ORs v Farmers-Caesareans