Guernsey World Cricket League squad named
Last updated on .From the section Cricket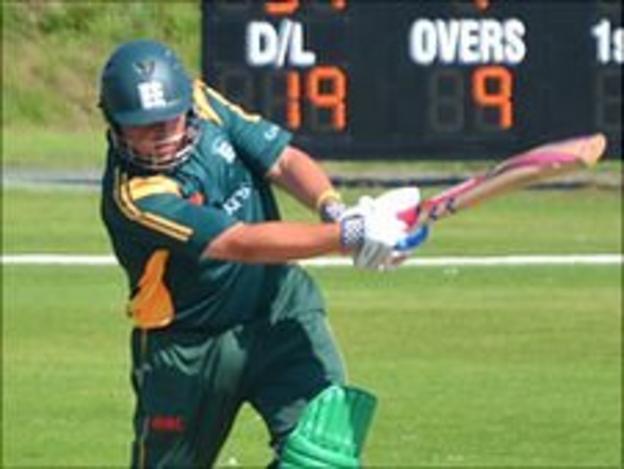 Guernsey's senior cricket squad has been announced for next month's World Cricket League Division Six tournament in Malaysia.
The team is made up of familiar names with many of the recent European Division One Twenty20 squad travelling.
Dave Hooper, Adam Martel and Tim Ravenscroft travel to the World Cricket League for the first time and Chris Van Vliet makes his senior debut.
Besides the hosts, Guernsey face Jersey, Fiji, Kuwait and Nigeria.
Guernsey competed in Division Six in Singapore in 2009, finishing third, one place ahead of Malaysia in fourth.
Coach Andy Cornford said: "Ever since we returned everyone involved with Guernsey cricket has been relishing the challenge of a return to cricket in Asia.
"This tournament will be tough, not only due to the strength of our opposition but because of the harsh heat and humidity playing in that part of the world.
"Having said that we are better prepared and know to some extent what to expect."
Manager Pete Vidamour said: "The standard of competition will be very high and we are expecting some hard games but we are confident that we have a strong squad who can rise to the challenge."
Matches are due to be played at the Kinrara Oval, Bayuemas Oval and Selangor Turf Club, all in Kuala Lumpur, from 17-24 September.
The top two sides will qualify for World Cricket League Division Five, to be held in Singapore next February.
Full Squad
Stuart Le Prevost (C), Stuart Bisson, Ben Ferbrache, Jeremy Frith, Dave Hooper, Tom Kimber, Ross Kneller, Adam Martel, Jamie Nussbaumer, Tim Ravenscroft, Gary Rich, Lee Savident, GH Smit and Chris Van Vliet.