Jonathan Agnew column

By Jonathan Agnew
BBC cricket correspondent at The Oval
Last updated on .From the section Cricket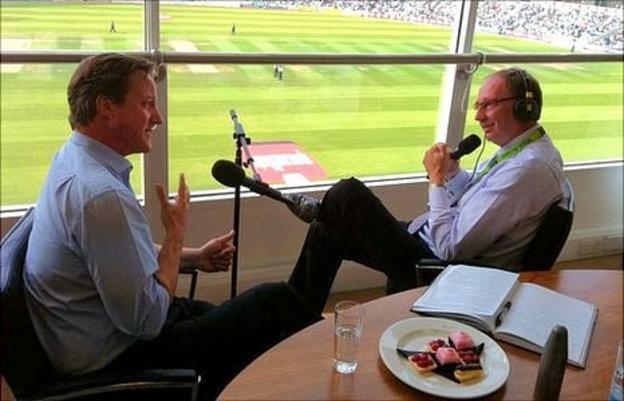 Big, big scores are what make successful teams and it was a pleasure to watch Ian Bell and Kevin Pietersen in combination.
The sad thing from India's perspective is that they actually had one of their best sessions of the series in the morning. Perhaps they had been stung a bit by the criticism because their fielding was much tighter and they bowled very well and got two wickets.
But there has always been the feeling that there isn't the depth in their attack, and you always sense that one of their bowlers is going to go for some runs.
Pietersen was very jumpy at the start of his innings. He is not one of these batsmen who gets his head down and plays himself in.
He was all over the place, walking down the pitch, thrashing balls from outside off stump through midwicket and playing some amazing strokes.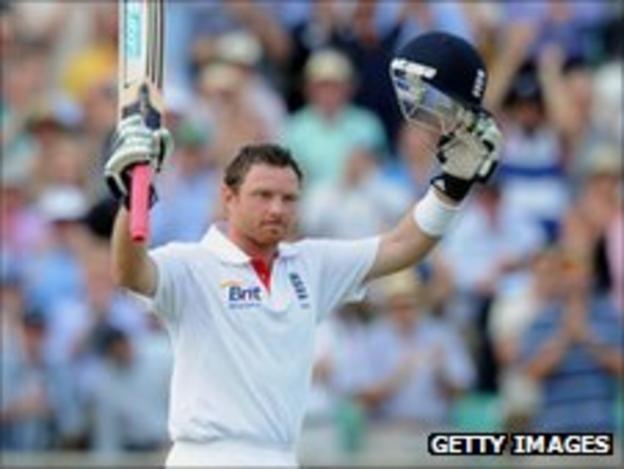 He played one shot today which I have never seen before, when he drove with a horizontal bat through mid-off. It was an extraordinary shot, but entirely deliberate, and I've called it the off-sweep.
To see him shimmy down the pitch and drive a length ball past the bowler and mid-on for four is just astonishing. He gets high on the top of the bounce and hits the ball early like a tennis player and then when Sreesanth dropped short he pulled him to the fence.
He is remarkable and I really enjoyed watching him bat. It was 'fun' Pietersen, rather than 'head down working hard' Pietersen.
We admire him when he works hard but it is just so enjoyable to see him open up. I've never seen anyone bat like him.
At the other end, Bell went about his business quietly and purposefully on his way to a brilliant 181 not out.
His cover drives remind me of Geoffrey Boycott. It is such a beautiful controlled shot with a very straight bat and a high left elbow.
He is now batting like a true number three and he must be a bit frustrated with himself that he did not play like this when they gave him a good run at number three in the past.
Unfortunately for Bell, he is just keeping the seat warm for Jonathan Trott at the moment. It is a shame because he is so much happier with his own game these days and he looks a natural in that position.
The pitch looks pretty flat but England tend to make things look different when they bowl.
However, if the sun shines Sachin Tendulkar does have a great chance to get this 100th hundred. These are the best batting conditions of the series and we will see if he manages to or not.
I had the honour of interviewing prime minister David Cameron at tea time and it was thoroughly enjoyable.
Tennis is his main sport but he is a real cricket enthusiast and it was great to see him here.
I always enjoy doing those interviews because, being a cricket man, I often get slightly different responses to the questions they are asked by the hard political hacks all the time.
It was fascinating to talk to him about the riots and the problems in the country in a relaxed environment and I think his responses were very interesting.
Whatever one's political views are, Cameron is very communicative and it is good for cricket to have a prime minister who likes the game and comes to watch this fantastic England team.
Aggers was talking to BBC Sport's Sam Sheringham.