Jonathan Agnew column

By Jonathan Agnew
BBC cricket correspondent at The Oval
Last updated on .From the section Cricket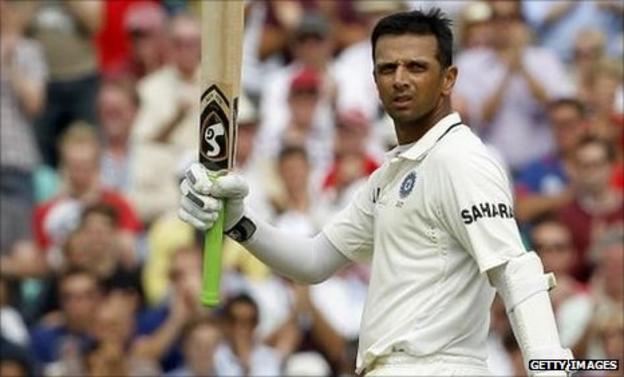 Rahul Dravid produced another truly remarkable performance at The Oval, defying his advancing years once again to leave England with work to do on the final day.
To score three hundreds when India themselves have only got to 300 in one innings is a fantastic effort.
I think we have said everything we possibly can about his technique and concentration, but I interviewed him following the World Cup in Bangalore and he was far from certain he would be chosen for this trip.
He then scored a very good hundred against the West Indies in Jamaica on a poor pitch and I think that has just got him going. He has got his confidence back after a lean time and he is back to his very best.
The fact that he is 38 doesn't really matter because if you can bat as well as he and Sachin Tendulkar can you can still score hundreds at this age.
What is amazing about him is that even at that age he has so much desire, fitness and hunger to play. He is not jaded in any way. Having had that lean period and wondered if his time was up he suddenly got his form back again and he is hanging in there.
The odds are that the India selectors will start looking at their three senior batsmen and think "we have to start shuffling one of them on", and Dravid is seeing the opportunity to say "it ain't going to be me."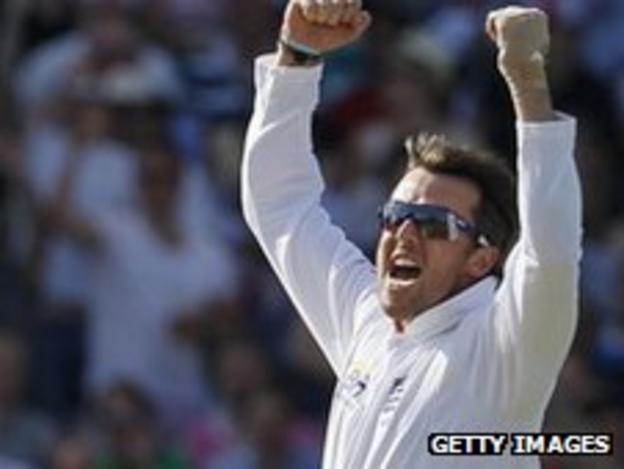 He has retired from one-day cricket which will add a bit more to the time he has left. He trains hard, practices very hard, and he might very well still be "The Wall" when England go there in two winters time.
Thanks to Dravid, India's hopes are still alive going into the final day and it will be a great test for MS Dhoni's men.
The main threat will be Graeme Swann, who was a bit disappointing in the first innings but gave the ball a bit more flight in the second and removed Virender Sehwag with a classic off-spinner's dismissal.
India are brought up on pitches that spin and bounce but they have the pressure of trying to avoid going 4-0 down.
They have fought harder in this match and from their perspective it would at least be something if they could hang on and not lose. They have 98 overs to bat and they will need to chalk them off one by one.
It will be a full house at the Oval on Monday and they will be cheering every English wicket, but they will have to work hard if they are to complete a series whitewash.
Aggers was talking to BBC Sport's Sam Sheringham.