Jonathan Agnew column

By Jonathan Agnew
BBC cricket correspondent at The Oval
Last updated on .From the section Cricket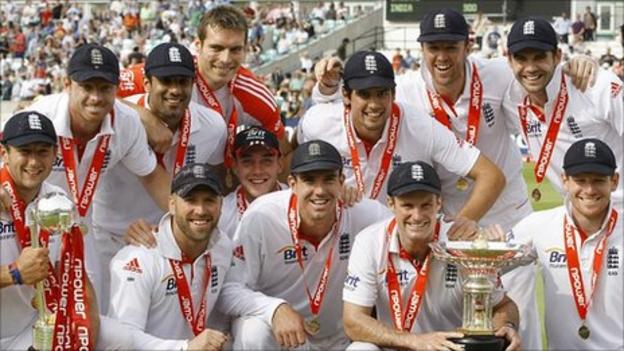 The scale of England's achievement is summed up in this statistic - this is only the seventh time in Test history that there has been a whitewash in a series of four matches or more.
Add to that the fact that England got to number one in the world by beating the best team in the world and it is clear this has been a real landmark series for Andrew Strauss's men.
It has been an outstanding team performance. Just about every individual in that team, at some stage, has done something that has really mattered.
The batsmen have scored big double-hundreds and posted huge first innings totals, while the bowlers have taken 20 wickets in all four Tests and only once allowed India to reach 300 runs.
And, as usual, their fielding has been brilliant, to the extent that it is always a surprise when they drop a catch.
Looking at the key individuals, Stuart Broad, Ian Bell and Kevin Pietersen have all had sensational series.
Broad really epitomises the fighting spirit among the bowlers who were all over the India batsmen in every innings.
He had such a desperate first half of the summer. He was dropped for the Old Trafford one-dayer against Sri Lanka and went back to Trent Bridge to have a really close look at his bowling.
He finally realised what people have been saying for some time, that to be a better bowler he should pitch the ball up and only bowl the bouncer occasionally, and the results are there for all to see.
I talked to umpire Rod Tucker on Sunday and he singled out Broad. He said this bloke is bowling absolutely unbelievably, at good pace, hitting the bat hard.
He has taken 25 wickets in four games, when at the start of the series there were plenty of people questioning his place in the team. It shows how important it is as a sportsman to keep believing in yourself and to keep working hard.
England's batting looks an extremely strong unit and I feel particularly pleased for Bell, who is fast becoming one of the finest batsmen around. His centuries at Trent Bridge and The Oval will live long in the memory.
As I have said before, he will just be kicking himself that he didn't take his chance at number three before Jonathan Trott arrived on the scene.
If you speak to any batsman, they want to bat at three because that is when you have the time to get out there and get those really big scores.
Pietersen's hundred here at The Oval was the best innings I have seen him play. His double-hundred at Adelaide was a good knock, on a decent pitch against flagging bowlers, but here he had to work hard for his runs.
When you look at Pietersen with the other players, he looks like he belongs again. Whatever problems may have been there during the World Cup and the winter seem to have been totally sorted out and he looks very happy to be closely involved again, which is very good news.
Looking ahead, England will be repeating their mantra that it is all about working harder and getting better.
They might not beat Pakistan in the UAE and they might not beat Sri Lanka in Sri Lanka, but if they don't it won't be through complacency. That word simply isn't in this team's vocabulary any more.
In the past, they have rather basked in their glory but that is not what this team is about, nor is it what coach Andy Flower is about.
It is very hard to think of any areas in which this side can improve. They are hardly bowling any bad balls and the batsmen are not getting out very often.
But they will have to bowl differently in the winter, with more slower balls and reverse swing, and they can really challenge themselves to perform well in alien conditions.
The great thing about this team is that you know they will leave no stone unturned in their quest to come home victorious from those winter tours.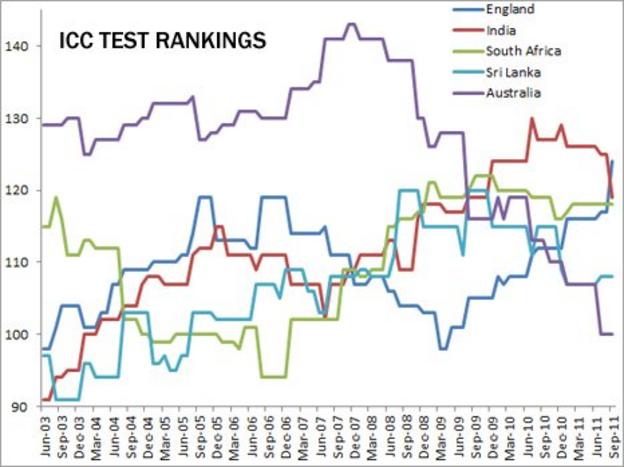 Aggers was talking to BBC Sport's Sam Sheringham.