Jersey make five changes for ICC Division Six tournament
Last updated on .From the section Cricket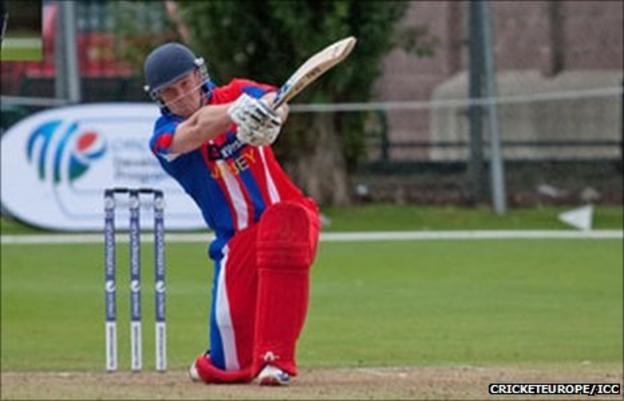 Jersey's Cricket Board have made five changes to the island squad for the World Cricket League Division Six tournament in Kuala Lumpur .
Experienced all-rounders Ryan Driver, Tony Carlyon and Chris Jones are all unavailable as are Bradley Vautier and Alex Jones.
It means call-ups for Paul Connelly, Corey Bisson, Dan Garton, Alex Cooke and James Faudemer.
"It's a young side, but it has a lot of talent," said selector Chris Minty.
"Some people are unable to travel because of work and family commitments.
"We have to work with amateur players and in this sort of environment players can't always get the time off to play cricket."
But Minty, who is also the chief executive of the Jersey Cricket Board, says the side, which came third in the European Twenty20 championships last month, can succeed.
"If they can play to their ability and make the most of their talent they can do well.
"We don't know what to expect, but we believe the pitches are good and with good pitches good cricketers should prosper.
"We're aiming for promotion and aiming to get as far up the ladder as we possibly can."
Jersey were relegated from WCL Division Five in January 2010, their lowest level in the world game since they became an international nation.
The tournament begins on 17 September.