Scarborough hail cricket festival success
Last updated on .From the section Cricket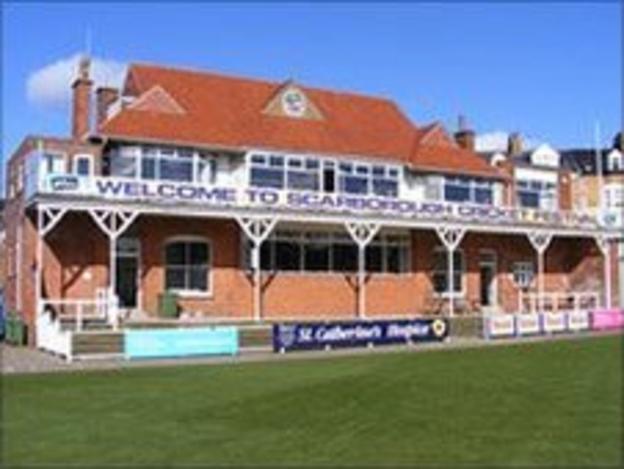 Scarborough Cricket club had more than 20,000 spectators through their gates in the five days of the 125th Scarborough Cricket Festival.
Club officials said it was mainly due to uninterrupted play in both the County Championship and the CB40 match between Yorkshire and Sussex.
Scarborough's chairman Bill Mustoe told BBC Radio York: "We're well up. We had uninterrupted play.
"We were very lucky. The sun shone and people flocked to Scarborough."
Mustoe continued: "We've seen nearly 2000 runs, six centuries, two from Jacques Rudolph who says Scarborough is the best ground in the world, and a maiden century from Joe Root.
"We've got a 10-year agreement with Yorkshire through to 2020 which guarantees 10 days of first class cricket, two Championship and two one day games.
"It is the backbone (of the club). We're the largest fixed seating ground outside Test Match grounds in the whole of the country.
"That takes a lot of upkeep. This year we've had close to a £3m spend on the ground to improve spectator facilities and the reaction we've had from everybody has been wonderful.
"It's been a great reward for a lot of hard work from some very dedicated people."
Mustoe said it would be an ambition of his to bring England one-day cricket back to North Marine Road for the first time since 1978 when they faced New Zealand.
"That would be certainly high on my wish list," he said.
"Now that we've improved the facilities for spectators we're certainly going to be in contact with the ECB and in discussions with Yorkshire to see just what is possible because I think we should aim high."