Northants reprimand seamer David Lucas
Last updated on .From the section Cricket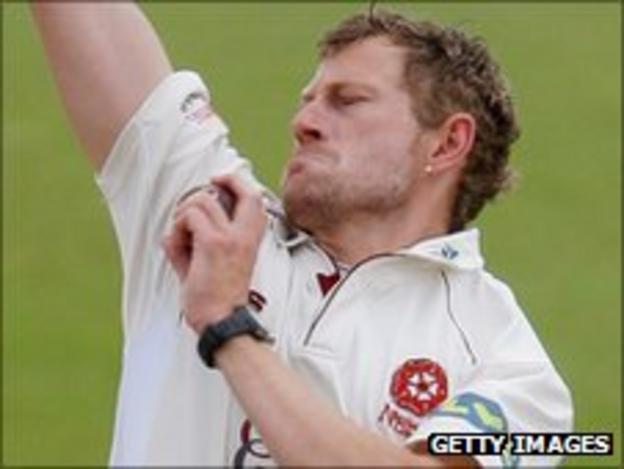 Northants have "severely reprimanded" seamer David Lucas and warned him about his future conduct.
Lucas, 33, was involved in an incident with spectators at the County Ground on Thursday, during the .
Northants chief executive Mark Tagg told the club's website: "We are disappointed David felt it necessary to make a gesture towards spectators.
"This is totally out of character for the player."
He added: "But it is clearly unacceptable and something that we do not want to see at the County Ground."
The former Nottinghamshire bowler is .