Mick Newell ponders Nottinghamshire overseas recruitment
Last updated on .From the section Cricket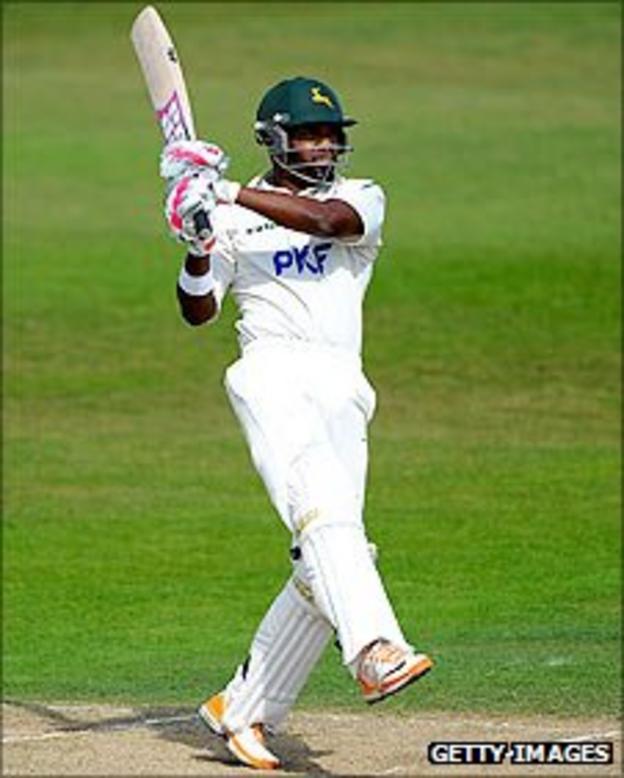 Nottinghamshire director of cricket Mick Newell says it is possible they will not sign an overseas player for the County Championship next season.
Increased international duties and the financial lure of the Indian Premier League have drawn top players away from committing to a full county season.
And Newell admitted to BBC Radio Nottingham: "I'm thinking about it.
"But I'd have to be confident we had enough high-quality English or English-qualified players to make that work."
Notts have had four overseas players this season with Australian batsman David Hussey and Adam Voges joined by Tamim Iqbal and Darren Bravo.
Newell added: "David Hussey does not want to - or cannot commit to - 1 April to 30 September. Financially it's not worth his while and international commitments make it not worth his while.
"If we can't get the very best then maybe we should be thinking what we are spending on these overseas players and about spending it in a different way.
"If you look at the effort that goes into finding these blokes and the air fares, accommodation and agent fees - and if you can't get the very best - there is a growing case for a debate within the county game whether we should be bothering."
But Newell said if Notts did go down the route of not recruiting an overseas star for the four-day game, they would still be likely to want a top player for the shortest form of the game.
He added: "For Twenty20 cricket you only have to look at what people like Kieron Pollard brings to Somerset and what David Hussey brings to us to see that is the more glamorous side of county cricket and maybe we should persist with that."