Match-fixing beer advert 'disrespectful' to Pakistan - PCB
Last updated on .From the section Cricket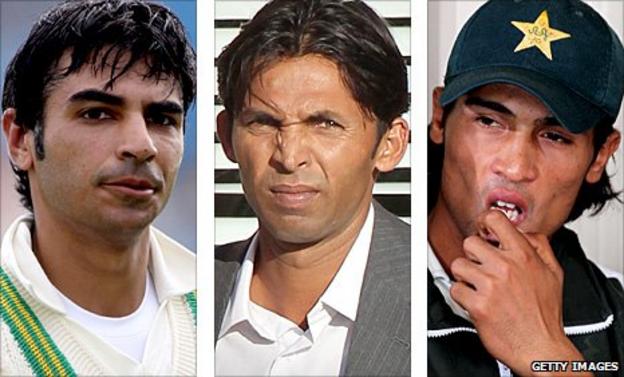 The Pakistan Cricket Board (PCB) has called a New Zealand beer advert "unethical" and "disrespectful" for making fun of match-fixing scandals.
Kiwi all-rounder Daryl Tuffey fronted the beer ad campaign, which has now been withdrawn.
The PCB accused the Moa Brewing Company of being "insensitive to the feelings of the Pakistani nation".
Three Pakistani cricketers were banned for bowling deliberate no-balls in a Test match in England in 2010.
Former captain Salman Butt was handed a 10-year ban, with half of it suspended, Mohammad Asif was banned for seven years, two suspended, and Mohammad Amir was given a five-year ban.
The advert features a signed statement from Tuffey which reads: "Pakistanis love cricket and they love making money.
"Sometimes they combine the two with a good old Pakistani match fix so that the Black Caps get to win a game."
The PCB statement said: "It is rather unfortunate that the advertising company became insensitive to the feelings of the Pakistani nation while airing their ad, which is not only unethical but also disrespectful.
"After the assurance from New Zealand Cricket, PCB does not intend to pursue the matter any further."