Devon defeat Cambridgeshire to win MCC title
Last updated on .From the section Cricket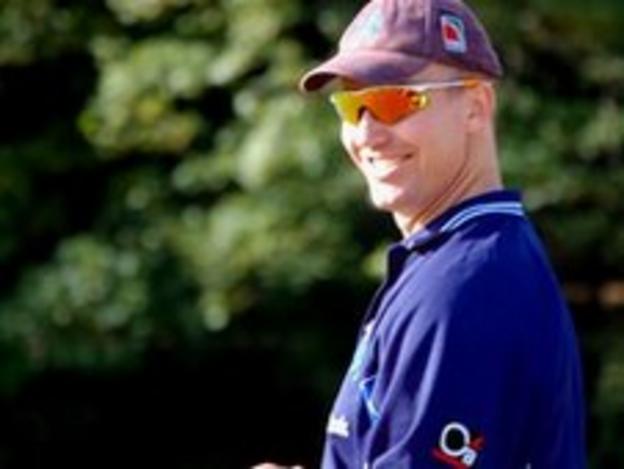 Devon secured their seventh Minor Counties Championship title with a 169-run victory over Cambridgeshire at March Town.
The visitors, starting the final day on 181-7, added eight more runs before being bowled out.
Man of the match Josh Bess did the early damage in the Cambridgeshire reply, taking two quick wickets.
And Cambs struggled to a score of 49-4 before losing their last six batsmen for 13 runs.
CLOSE OF PLAY SUMMARIES
Cambridgeshire captain Paul McMahon:
"We got ourselves out of some tricky situations throughout the year, I think we still thought we could chase down 242.
"But unfortunately we didn't bat well enough and we couldn't quite get ourselves out of jail.
"We're on a fairly steep point of our development curve, we've hopefully learned from some of the situations we've been in and found belief from some of the wins we've conjured."
Devon director of cricket Roger Newman:
"Our whole approach to the last day was very professional.
"I kept saying when we've got the ball we've got to keep it and when they've got the ball we've got to get it back.
"Once we got it back we didn't let it go."