Chris Cowdrey on mend after heart attack
Last updated on .From the section Cricket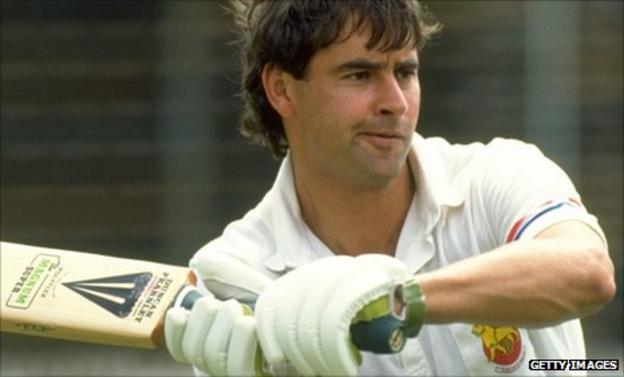 Former England cricketer Chris Cowdrey is recovering from surgery after a heart attack last week.
The Professional Cricketers' Association confirmed he suffered the attack while in hospital for stitches in a knee injury.
Cowdrey, 53, played six Tests, captaining England once in 1988.
He commented: "People always said I was a lucky player and, if you're going to have a heart attack anywhere, the middle of a hospital is probably it."
Cowdrey, who also played three one-day internationals is the son of ex-England captain Colin and represented Kent from 1976 to 1992.
He added: "I only went there to have three stitches in my knee.
"I suppose this is all about doing too much of what I shouldn't have been doing and not enough of what I should have been doing for the last 30 years.
"I hate letting people down - pulling out of dinners and speaking engagements is not my style.
"I hope everyone will understand that my priority is getting back to full health and that I have to take it easy."