Northants captain Andrew Hall rues missed opportunities
Last updated on .From the section Cricket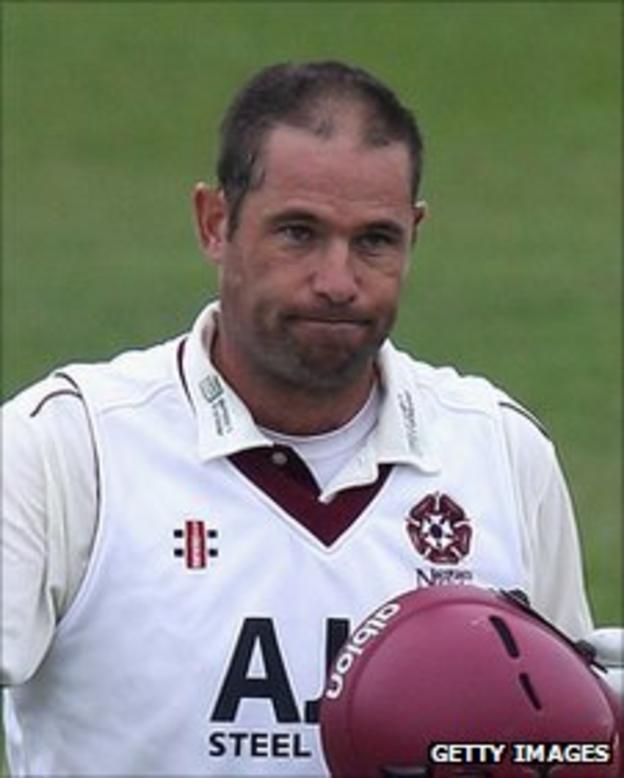 Northants captain Andrew Hall promised that his side will be more ruthless next season after narrowly failing to secure County Championship promotion.
"The guys are down at the moment," Hall told BBC Radio Northampton.
"In the future, it's about making sure there's no ifs and buts come the end of the season," he added.
"I'm proud of the way the guys have played and they're looking forward to next season already.
"Next year, we can't sit back and end up in the same situation."
Northants won four County Championship matches by more than an innings this season, but their form dipped after the Twenty20 campaign. And Hall pinpointed the failure to beat Glamorgan from a dominant position in July as a match that they will look back on with particular regret.
"For the first half of the season, it didn't seem like anything could go against us," he said.
"In Swansea we ended up nine runs shy and had to settle for a draw. It didn't go our way."