Alex Gidman awarded Gloucestershire benefit year
Last updated on .From the section Cricket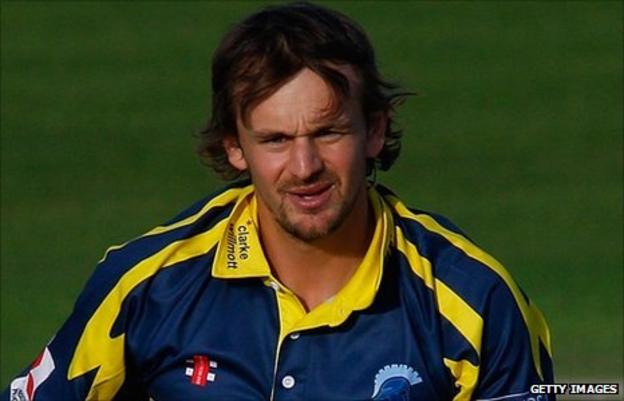 Gloucestershire have announced that captain Alex Gidman will be given a benefit year in 2012.
Gidman made his debut for the county in 2002 and has since made more than 8,000 first-class runs.
"I'm really honoured and pleased that they've given me one," the 30-year-old told BBC Gloucestershire.
"I'm very grateful for being awarded one but it's quite a scary thought to think that I'm on the home stretch to a certain degree."
He added: "I'm 30 now, there's no way I'm getting to 40 which means at some stage in my 30s it will all come to an end.
"Although there's plenty left in the tank it's a sign of things to come."
Gidman's team failed to seal promotion to Division Two this season but believes the young Gloucestershire side is ready to contest next year.
"We've made massive progress, we've had our biggest points tally in quite a few years in the Championship," he added.
"Having said that, there's no question that we are disappointed we didn't get ourselves promoted when we had the chance.
"There's core players there that we need to work on being our core for the next five years.
"The nucleus is there but it's going to take some time to be consistent."