St Just prepare for national Twenty20 finals
Last updated on .From the section Cricket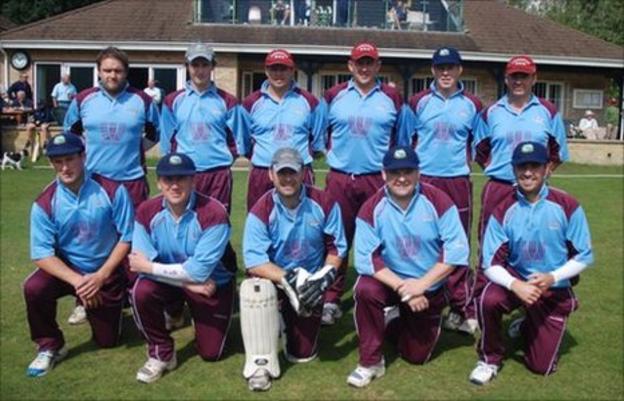 St Just's Gary Thomas says they will not be put off by the television cameras at the club Twenty20 finals.
"At the start of the season I don't think we really expected to get this far," said batsman Gary Thomas.
"Hopefully this time we'll take it like a normal game rather than worrying about the cameras and get on and show what we can do,"
He added: "You never know now, you're in the last four in the country and two good results and you're the best in the country," he added.
St Just last made the televised stages of the national club championships in 2007 when they lost in the semi-finals of the 45 overs aside version of the event.
Should St Just win their semi-final they would play either Hyde or Chester-le-Street in the final.
And Thomas says the format of the match means they have to get off to a good start.
"With the six over power play and only two out of the circle the first six overs are massive.
"When you're bowling you have got to take wickets or you are going to go round the park and the same with our batting - if we don't lose wickets we'll score a lot of runs," he said.
"In the two or three previous rounds our openers have got us off to a fantastic start and if you get a good start in those first six you should then get a big total," he added.