Stephen Moore column

By Stephen Moore
Lancashire and England Lions batsman
Last updated on .From the section Cricket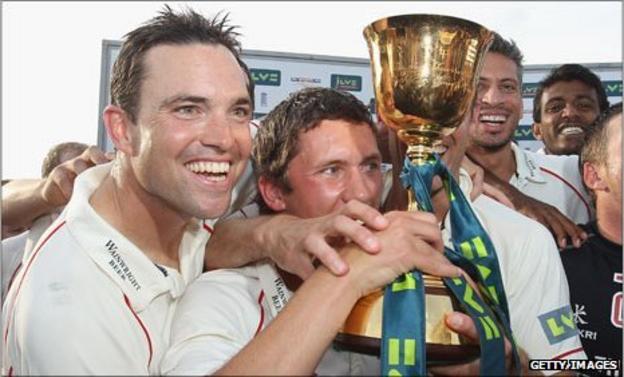 There are not enough superlatives to describe the experiences I have had with Lancashire this season.
When we started to build towards this as a team we said to ourselves that we wanted to play the game our way, so no matter what happened we could hold our heads up and be proud of ourselves and our team-mates.
We had to be true to the great heritage of this club, and enjoy the honour of wearing the red rose.
Whatever people might or might not have said about us as a team or individuals, we believe in the ability of the man next to us and that coalesces into a spirit that never gives up.
Never before have I seen a group of young cricketers enjoy what they do so much, whether it is in competition or preparation.
As I have said, this week was indicative of our season. Tough, exciting, nerve-racking, and above all enjoyable.
Everyone has at some point this season delivered their best when it really counted under huge pressure and this week was no different. Sporadic moments of individual brilliance wrapped up in sustained team pressure and discipline.
It is not just the players but everyone involved at the club who deserve this. The coaches, medical staff, analysts, and office staff that have not only put in their allocated time but all the extra hours it takes to be the best.
I hope that our supporters enjoyed watching us this season as much we have enjoyed playing.
For the time being we can all soak up our success, but come next year our challenge will be to get better, and in so doing build a legacy for future generations of Lancastrian cricketers to be proud of.
You can follow Stephen Moore on Twitter at: http://twitter.com/stephen_moore6 (external site)