Hampshire sign Simon Katich but let Nic Pothas go
Last updated on .From the section Cricket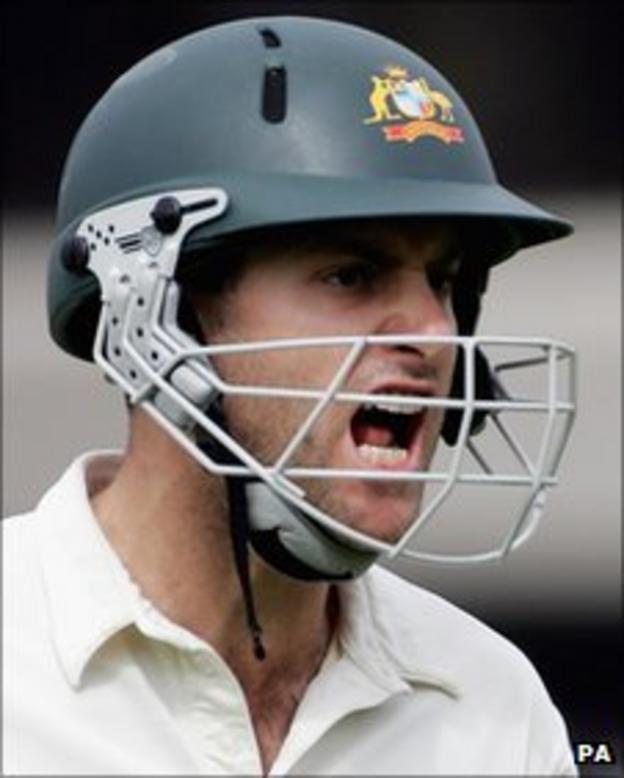 Relegated Hampshire have re-signed Australian Test batsman Simon Katich as they prepare for life back in Division Two of the County Championship.
But, as well as captain Dominic Cork's departure, they have also opted to let longstanding keeper Nic Pothas go.
Kolpak players Friedel de Wet and Johann Myburgh, as well as Academy player Jamie Miller, are also released.
Jimmy Adams, who skippered the side over the final few weeks, is confirmed as next year's captain to succeed Cork.
And Adams is hopeful that, having shown such fine form over the final two months of the season, losing just one of their last eight matches (to county champions Lancashire) while beating title contenders Warwickshire, Durham and Somerset, that they can bounce straight back to Division One.
"We've shown signs this season of what we are capable of," Adams told BBC Sport. "We just need to find a way of making that more consistent.
"We have to create a culture here that this stadium, our chairman Rod Bransgrove and others deserve.
"Next year will hopefully be the start of a fruitful few years for Hampshire.
"It looks as though we're going to be a smaller group. Hopefully we'll be tighter knit and we can bring out the best in each other."
Hampshire will be back in the second tier of the Championship for the first time since 2004.
But, while Pothas played a key role in earning Hampshire promotion that year, this season's beneficiary will not be around for another crack, having been let go at the age of 37, after losing his place to 20-year-old Michael Bates.
Pothas, who played just one more time for the county after suffering appendicitis midway through the season, hit 7,549 runs in 132 first-class matches for Hampshire at an average of 43.88, earning 398 dismissals.
"Although I have no intention of retiring from cricket and am sad to be leaving Hampshire, when the time is right I'm sure I will continue to explore other options within cricket," said Pothas.
"I still have a number of events left for my benefit year with the club and hopefully I will enjoy the continued support of our loyal fans."
As for Katich, who has played for five different counties, the 36-year-old Western Australian returns to the side with whom he spent three summers between 2003 and 2005 - although playing just four matches in their promotion season of 2004.
After losing his place in the Australian team, he is now expected to be available for the entire season.
"I'm really looking forward to going back to The Rose Bowl," said Katich. "I have many good friends and memories from my previous time at the club.
"Hampshire have been great to my family and I during my career and I am looking forward to helping the club continue to have success."