Essex sign up Derbyshire's Greg Smith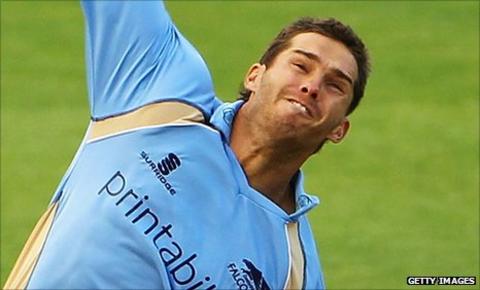 Essex have agreed a two-year deal with ex-Derbyshire all-rounder Greg Smith.
The 28-year-old, who has averaged 31 runs and claimed 146 wickets across 88 first class matches, failed to agree new terms with his former club.
"Greg is someone that I admire. He is a very good cricketer who will fit in well with the team," said Essex head coach Paul Grayson.
"He is a very talented all-rounder and has a great character for the dressing room which I feel will benefit us."
The South African, who averaged 35 and 18 with the bat in Division Two and CB40 respectively this year, added: "I am looking forward to joining up with the squad and working towards successful times with my new club.
"I would also like to thank Derbyshire for giving me the chance to move from South Africa to play in England and for the support I received from the supporters during my eight years with the club.
"I enjoyed my time with Derbyshire but the opportunity to come and play for Essex was too good to turn down."